Pine Knob Music Theatre | Clarkston, Michigan
It's time for hip-hop music to rule this summer, and what's a better performer than platinum-selling music artist Lil Durk! The celebrated rapper announced a new set of dates this 2023 and is taking over 27 major cities in North America! The Sorry for the Drought Tour follows Lil Durk's highly-successful 2022 run. This time, he's debuting music from his brand new album, Almost Healed, which is set for release this spring. Besides new music, fans can also look forward to performances from special guests Kodak Black and NLE Choppa! That's right, Lil Durk is pulling out all the stops for his massive 2023 outing! And lucky for Michigan-based fans, the Grammy-nominated rapper will drop by Independence Township for a one-night show at the Pine Knob Music Theatre! On Tuesday, 15th August 2023, Lil Durk is set to light up the theater with his massive hits and fan favorites! The setlist will be a mixture of new and old releases and many surprises! If hip-hop is your jam, you better get yourself a ticket or two to Lil Durk's show at the Pine Knob Music Theatre!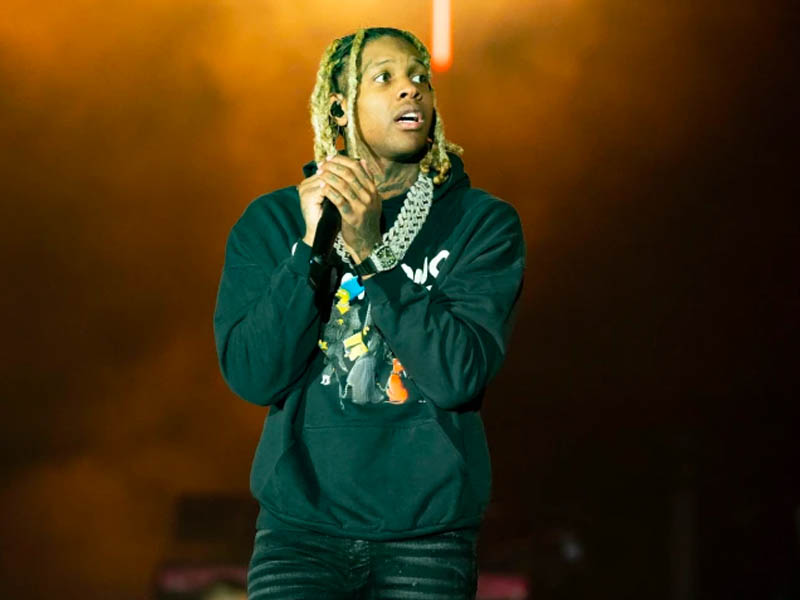 Last year was an eventful time for Lil Durk's career. The prolific rapper received his second Grammy nomination for participating in Kanye West's album Donda. He also released his highly-successful seventh album, which topped the Billboard 200 and Top R&B/Hip-Hop Albums charts. Besides the U.S., the record also performed phenomenally in ten other countries. Meanwhile, three of 7220's singles, "Ahhh Ha," "Golden Child," and "Computer Murderers," entered the Billboard Hot 100 chart. Furthermore, Lil Durk embarked on a massive tour to promote the remarkable effort and sold out several shows.
This 2023, the rapper will once again hit the road. This time, he will showcase songs from his upcoming album, Almost Healed. Released via Durk's music imprint Only the Family and Sony Music, the eighth studio effort featured the already released lead single, "All My Life," featuring J. Cole. In an interview, Durk referred to the record as his "biggest album ever."
7220 and Almost Healed follows a series of Durk's commercially successful works, such as The Voice, Just Cause Y'All Waited 2, Love Songs 4 the Streets 2, and more. In 2015, Durk made his incredible breakthrough with his debut album, Remember My Name. The album, which was released in cooperation with Def Jam, peaked at number 14 on the Billboard 200 and number 2 on the Top R&B/Hip-Hop Albums chart. The record spawned his 2015 breakout hit, "Like Me," featuring Jeremih. The song later earned gold status in the U.S. after accumulating countless streams and digital sales. That same year, Durk dropped his mixtape, 300 Days, 300 Nights, which featured the platinum-selling single "My Beyonce."
In 2020, Durk debuted on the Billboard Hot 100 with the hit single "Viral Moment," followed by another massive hit, "3 Headed Goat." These gold and platinum-selling singles are featured in Durk's 2020 effort, Just Cause Ya'll Waited 2. The following year, he released his second highest-performing single on the Hot 100 chart, "Broadway Girls," which peaked at number 14. The song spawned from 7220, featuring country music star Morgan Wallen. The song's performance on the chart was later beaten by Durk's collaboration single, "Hot Shit," performed with Kanye West and Cardi B. The non-album song peaked at number 13 on the Hot 100.
Catch Lil Durk and special guests Kodak Black and NLE Choppa on Tuesday, 15th August 2023, at the Pine Knob Music Theatre! Secure your passes now by clicking the "Get Tickets" link!