Pine Knob Music Theatre | Clarkston, Michigan
Ultimate guitar heroes ZZ Top & Jeff Beck have teamed up for a summer comes to DTE Energy Music Theatre on Wednesday 27th August. Each act will perform a full-length set, and they'll join forces each night for a grand finale. Beck said recently: "Ever since Eliminator, I thought it would be great to play with ZZ Top" Jeff Beck will also be releasing a new album this summer so expect some new material from him. Tickets available now.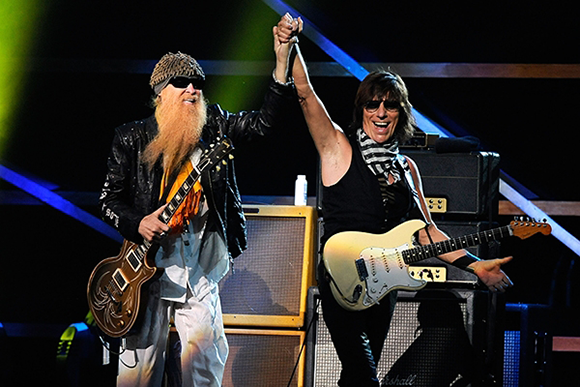 For decades ZZ Top have been rocking stadiums around the world, seasoned rock veterans, the Texan band didn't reach commercial success until 1983's Eliminator, ZZ Top made a quantum leap from best-kept secret to massive stardom. Afterburner (Number Four, 1985), which contained such video hits as "Rough Boy" (Number 22, 1985), "Sleeping Bag" (Number Eight, 1985), "Velcro Fly" (Number 35, 1986), and "Stages" (Number 21, 1986). The album sold over 3 million copies.
Jeff beck is an English rock-guitarist who mainly focuses on incredible instrumentals. His sounds are often experimental and innovative, spanning tow genres including Blues Rock, heavy metal fusing Jazz and electronica.