Pine Knob Music Theatre | Clarkston, Michigan
Every Weezer fan has been waiting for the "Indie Rock Roadtrip" tour. The Pine Knob Music Theatre will host the stop along this route on Sunday, June 18, 2023. Modest Mouse and Momma will play as the opening acts to get the crowd ready for the headliner. These three superstars will light up the city with their electrifying performances, and that is why tickets have started selling like hot cakes. Get yours immediately by clicking the "Get Tickets" button below before they sell out. There is no reason to delay.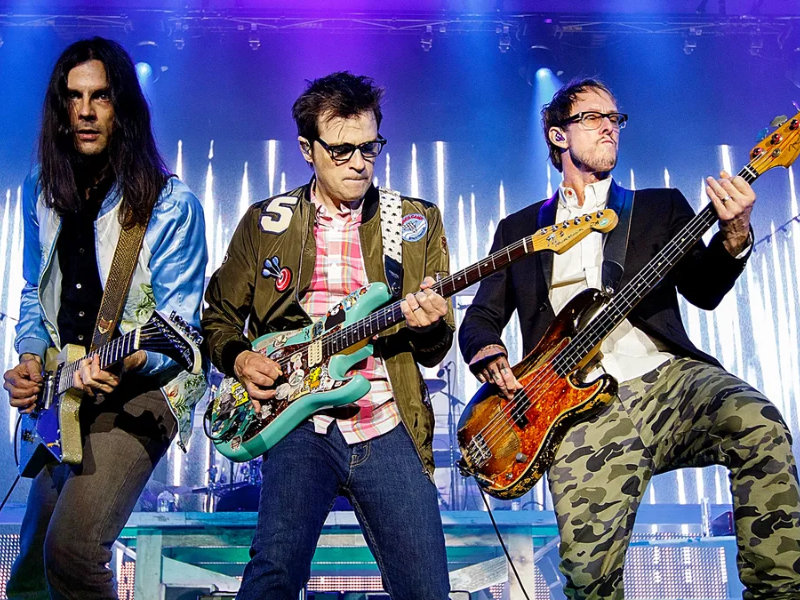 With a history dating back to 1992, Weezer has steadily risen to the top of the music industry. Due in large part to their unique sound, which continues to surprise and delight listeners so much so that their debut album was certified quadruple platinum. Thanks in large part to their charming awkwardness, they have sold 30 million copies of their incredible works around the world.
The new "Indie Rock Roadtrip" tour will feature all of their great music. Songs like "My Name Is Jonas," "Only in Dreams," "Say It Ain't So," "I Just Threw Out the Love of My Dream," and "The World Has Turned and Left Me Here" will be performed, along with some lesser-known gems.
They always get the crowd going wild during live shows, but this time they're turning it right up to the max. You'd be crazy not to take advantage of this opportunity to let the music move you to the core as the volume is turned up to eleven. Just click the "Get Tickets" button to secure your spot at this once-in-a-lifetime event.