Pine Knob Music Theatre | Clarkston, Michigan
Proclaimed by Entertainment Weekly to be "the coolest tour of the summer," Under The Sun is back, '90s kids! Once again delivering a night filled with hits from all corners of the 1990s alternative rock radio circuit, this year's tour sees Sugar Ray, Better Than Ezra & Uncle Kracker taking to the stage! Rock up at DTE Energy Music Theatre on Thursday 6th August for good times, sunshine and great rock 'n' roll!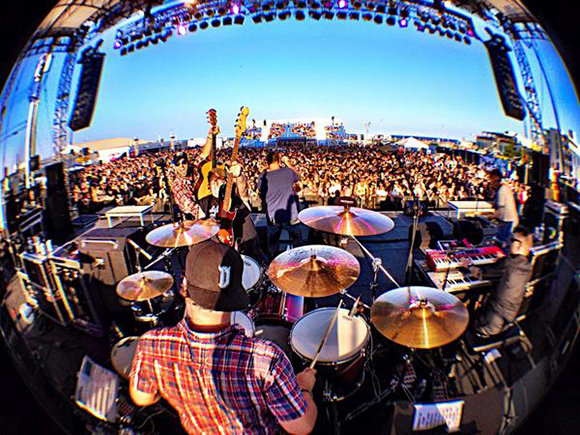 American alt-rock band Sugar Ray may have formed in 1986, but it was the 1990s that launched them into the stratosphere of popular success with the release of their song "Fly" in '97, pushing their album Floored to double platinum. Now, Sugar Ray's front man Mark McGrath runs the hugely popular Under the Sun Tour, celebrating the golden age of alternative pop rock 'n' roll.
McGrath: There's just so much great music from that era (the 90s) to choose from! Hopefully, we can have the fans rediscover that great music through something like Under The Sun, which is obviously nostalgia based. We're not playing new stuff, we're celebrating the memories that we all cherish so fondly, the ones that became the aural landscapes of our lives!
This year, Under the Sun returns with a star-studded festival line-up featuring:
SUGAR RAY
BETTER THAN EZRA
UNCLE KRAKER
EVE 6