Pine Knob Music Theatre | Clarkston, Michigan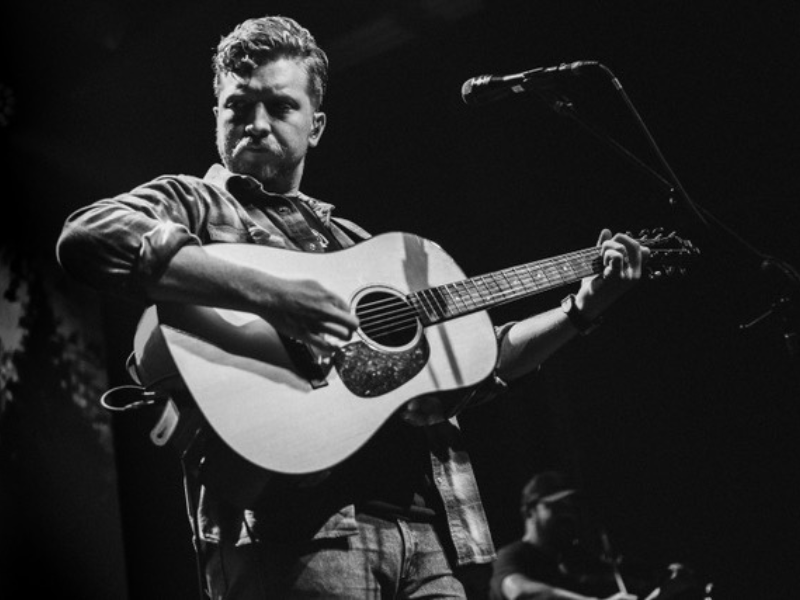 In case you haven't heard already, Tyler Childers and his band The Food Stamps just announced the upcoming "Mule Pull '24 Tour"! The trek is taking them across North America and Europe, and we have all the details you need. The tour is kicking off in Spring 2024 and it includes a highly anticipated stop in Clarkston, Michigan. If you've been loving Tyler Childers' recent album, you definitely need to come to this show!
Tyler Childers will perform live at the Pine Knob Music Theatre on Tuesday, the 11th of June, 2024. To add to the excitement, S.G. Goodman will join the show as the supporting act! So, prepare for the best night in country music as early as now! Have a rockin' good time with all your friends when you come to the show.
Grab your tickets to see Tyler Childers in Clarkston today! Tickets are on sale right here. Simply click 'GET TICKETS' to secure yours!
Tyler Childers broke out in 2017 with his debut studio album 'Purgatory.' Since then, he has amassed a large fan base all over the world with six studio albums and several EPs. He wasn't always this famous though! When he was younger, he picked up singing in church and joined the choir there. Around the age of 13, he began playing the guitar and crafting his own songs. He attended Lawrence County High School before transferring to Paintsville in Johnson County, Kentucky, where he graduated in 2009. Fun fact: Johnson County has produced other notable country musicians like Chris Stapleton, Loretta Lynn, and Crystal Gayle. Cool, right?
With the attention from 'Purgatory,' Tyler Childers received recognition for his talent when he was honored with the Emerging Artist of the Year award at the 2018 Americana Music Honors & Awards. Now, he's bigger than ever. He just released his album 'Rustin' in the Rain' - and it's the epitome of pure heart and honesty. North Texas Daily even called it "an education in honest songwriting"!
From the first single 'In Your Love,' it's like a breath of fresh air. Tyler Childers wasn't shy about exploring queer themes, which he made crystal clear in the music video. It emphasized the secret love between two male coal miners. The connection between these two guys helps them stand strong against all the persecution they face. And the best part is that Tyler doesn't throw away country music traditions; he blends this radical message with that classic country vibe.
In an interview with Rolling Stone, James (who starred as ½ of the same-sex couple in the music video) shared, "For those kids growing up in those places, it's like, 'If I'm so wrong and broken and sick, why is Tyler Childers writing a song about the endurance of my love?'" He added, "In this day and age where everything is so muddied and watered down and confused, Tyler has real, tangible power and desire to heal people and fix things. There's only, like, six other people I can think of like that right now."
You're definitely going to hear 'In Your Love' live when Tyler Childers lands in your area! Even more songs from the album 'Rustin' in the Rain' will surely be there too. So, don't miss out on this opportunity! Grab your tickets to the show today!