Pine Knob Music Theatre | Clarkston, Michigan
Now that she's back in the atmosphere, Train The 2022 Summer AM Gold tour with Jewel and Blues Traveler comes to Pine Knob Music Theatre on Tuesday, July 12th 2022. She listens like spring, and she talks like June, hey, hey, hey. And tell me, did you want to buy some tickets, One's to a proper show? And did you miss Train while they were looking for some new material?
Na, na, na, na, na, na, na, na, na, na, na
Train, bring you the 2022 Summer AM Gold tour, with their brand-new album, AM Gold, due out in May. Book your spot now!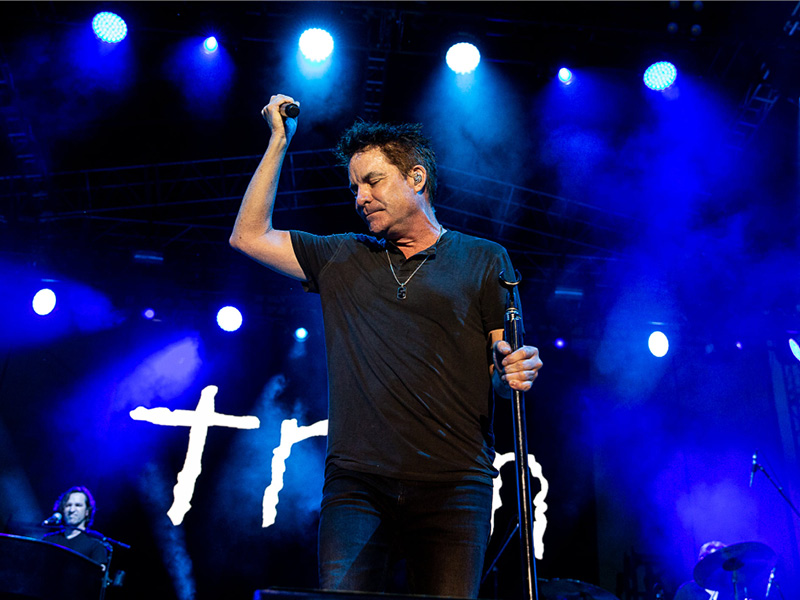 And did you finally get the chance to dance along the light of day?
Na na na na na na na na na na na na na na
Train is lead singer Pat Monahan, guitarist and singer Taylor Locke, bassist and singer Hector Maldonado, keyboardist Jerry Becker, drummer Matt Musty, and backing singers Sakai Smith, and Nikita Houston. The band achieved mainstream success with their debut album, Train, in 1998 with the hit "Meet Virginia", and the song you have heard a billion times already, "Drops of Jupiter (Tell Me)", is off their 2001 album, Drops of Jupiter, and won the band two Grammy Awards. Followed by the hit "Calling All Angels" off of the album, My Private Nation, in 2003. Finally, the international 6× platinum-certified single, "Hey, Soul Sister", in 2009 from their album Save Me, San Francisco.
In 2021, Jewel Kilcher, won the sixth season of The Masked Singer as the Queen of Hearts, and subsequently released the cover EP, Queen of Hearts, featuring covers of all the songs she performed on the show. Meanwhile, Blues Traveler released their latest album, Traveler's Blues, which has been nominated by The Recording Academy for Best Traditional Blues album at the 2022 Grammy Awards.