Pine Knob Music Theatre | Clarkston, Michigan
Lovers of art rock and progressive rock everywhere, listen up!! Tool have announced a huge North American tour running from June – May, that will see them land in the DTE Energy Music Theatre on Wednesday 7th June!! Tickets for this show will disappear FAST so don't delay in getting yours – book TODAY to avoid disappointment!!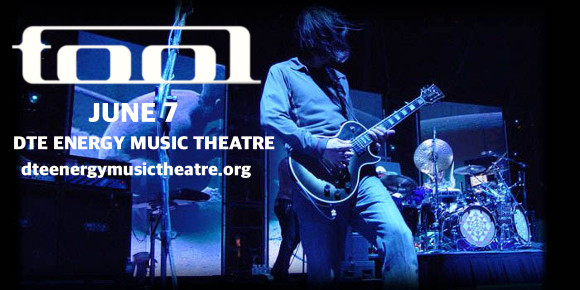 Formed in 1990 Los Angeles, Tool started off with a strong heavy metal sound with their debut album, the hugely popular "Undertow" in 1993, which, according to Allmusic, helped maintain an interest in metal and progressive rock in the mainstream media, and assisted several other bands in breaking through. The album has since been certified platinum twice!!
Following this, they shifted to a more progressive metal sound with their second album, "Ænima," in 1996, which gave them huge worldwide prominence, debuting at number two on the Billboard 200, 148,000 copies in its first week, and winning the Grammy Award for Best Metal Performance two years later! Following this, the band amped up their signature fusion of visual arts with music together with prolonged, elaborate releases, to phenomenal success all the way up to their most recent release, "10,000 Days", in 2006. It's now been 11 years since the release, meaning fans have been agonising over the wait for a new album – which could almost be over!! Maynard James Keenan, vocalist, has been confirmed to be working on the new release, and there's potential it could be out by the time the iconic band go on tour this summer!!
Don't miss out on your chance to see this groundbreaking act in progressive metal – book your tickets NOW to see Tool live!!