Pine Knob Music Theatre | Clarkston, Michigan
Let the Bad Times Roll is the rock tour of the decade, featuring a three-band lineup consisting of the headliners. The Offspring and special guests Simple Plan and Sum 41 appear across 24 shows. These legendary punk rock bands will be performing a set of their greatest hits, and fans can expect an explosive and high-energy concert. To ensure your spot at the Pine Knob Music Theatre for what is sure to be a once-in-a-lifetime show for fans of the genre on Wednesday, August 23, 2023, click the "Get Tickets" button immediately.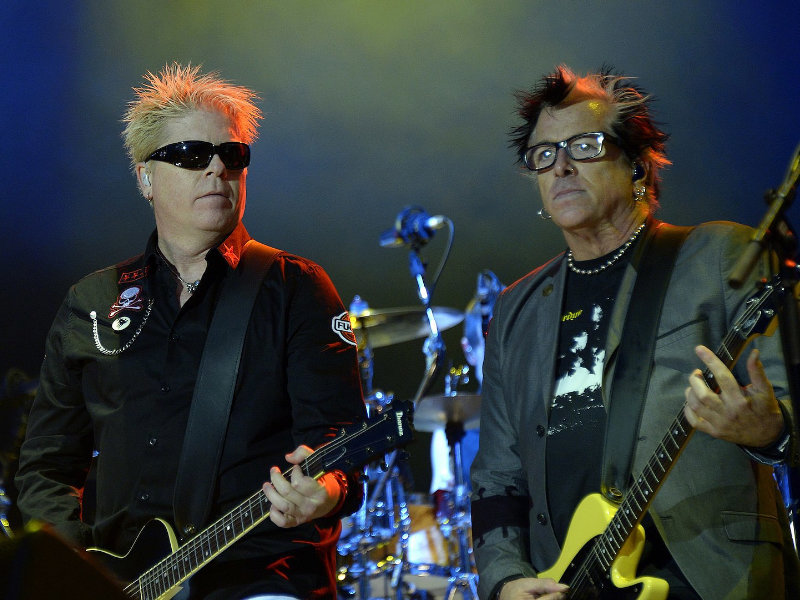 The Offspring are widely considered to be among the first bands to play their unique brand of rock. They debuted in 1984, but it wasn't until the 1990s that their songs "Self Esteem" and "Come Out and Play" became massive hits. Over the course of nearly 40 years and 10 studio albums, they have won over fans and sold over 40 million records around the world. Punk rock fans love them because of the honesty in their music and the relatability of the themes of rebellion, social issues, and personal struggles. The Offspring have been a staple of the alternative rock scene for decades, and their many lineup changes haven't diminished their popularity or impact.
Special guests Simple Plan and Sum 41 will be there as well. These bands have also made a significant impact on the punk rock scene, with Simple Plan known for their catchy pop-punk anthems and Sum 41 for their high-energy live performances and blend of punk and metal influences. Fans can expect an unforgettable night of punk rock music from these three iconic bands.
You'll want to act fast if you want to secure tickets to this one-of-a-kind event. Click the "Get Tickets" button immediately because they will sell out much faster than you anticipate.