Pine Knob Music Theatre | Clarkston, Michigan
Ho! Hey! Get ready to chant and sing your heart out to brighter days ahead as The Lumineers make their way back to the stage at Pine Knob Music Theatre on Friday, 10th of June 2022, bringing along a special guest, Caamp, on the BRIGHTSIDE World Tour. The Lumineers set greater heights, welcoming 2022 with a new album, their fourth studio record, "Brightside", featuring new singles "Where We Are", "A.M. Radio", "Big Shot", and "Brightside". The band behind the 2012 breakout hit "Ho Hey" promises listeners better days and greater hope in this new era despite rough times. It's surely gonna be a night of bright lights and brighter vibes as The Lumineers perform fresh new tracks live off of their new album and classic fan-favorite hits from their prior releases. Come on and hop on the 'BRIGHTSIDE! Book your tickets now!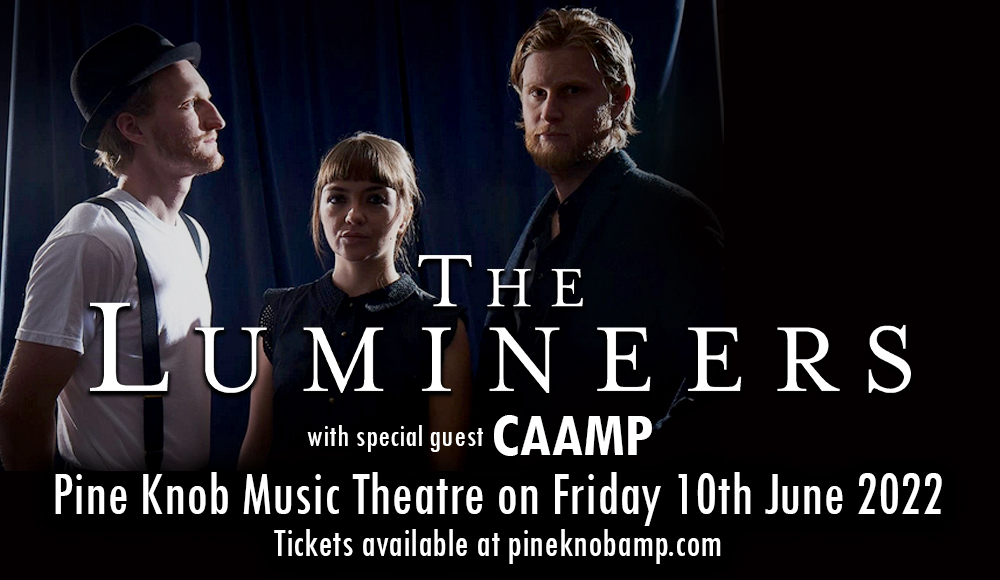 The Lumineers members Wesley Schultz and Jeremiah Fraites started writing songs and going around NYC performing gigs in 2002, and one day penned the name Lumineers when they were mistakenly called the "Lumineers" by a club emcee. From then on, the band soon found themselves paving the way to brighter days as they moved to Denver in 2009, and scoring a management deal to record an album, fully funded.
This in turn made their debut self-titled album possible, which featured the hit single "Ho Hey" that peaked at #3 on the Billboard Hot 100 by 2012. Later that year, the band was nominated for two Grammy Awards, namely Best New Artist and Best Americana Album. Their debut album, "The Lumineers" is now certified 3x Platinum by the RIAA.
2016's "Cleopatra" featuring the 4x Platinum single "Ophelia" was also a success, with the hit single ending 2016 as the #1 Alternative song and #1 Rock Radio song on Billboard. The Lumineers continued serving their signature folk and somber storytelling in their next albums featuring the singles "Life in the City", "Salt and the Sea", "Gloria", "Where We Are", and much more.
As 2022 marks The Lumineers' comeback, the band is indeed taking on the BRIGHTSIDE, reflecting on their past work, and the journey it took throughout the years to where they are now. Despite rough days, BRIGHTSIDE is an ode to celebrate growth and hope for better days ahead.
"I'm headed for the Brightside, baby, tonight.", the band says in their track "REPRISE". Fans are surely headed for the 'BRIGHTSIDE as they join The Lumineers in this new era, and live on stage on their world tour. Mark your spot for a night of new music and your favorite hits performed live, book those tickets now!