Pine Knob Music Theatre | Clarkston, Michigan
The Cure's concerts are something truly incredible to behold, so naturally, their return to North American stages has fans going crazy. This new album, "Shows of a Lost World," and accompanying tour will feature both fan favorites and brand new songs from the band. Pine Knob Music Theatre will be the next stop on this leg of the journey on June 13, 2023, and it will have everything a fan could ever want. The Twilight Sad will serve as the opening act for this already impressive event. Get your tickets immediately, because once they sell out, that's it. Now is the time to click the "Get Tickets" button.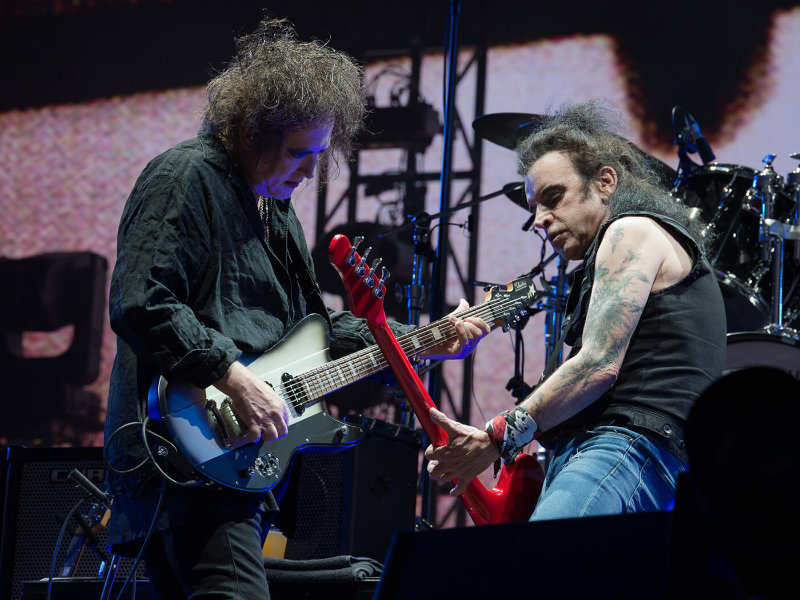 The Cure have sold an astounding 30 million albums around the world since their creation in the late '70s. Their impact on the music industry is unmistakable, and their sound has been variously categorized as post-punk, new wave, and alternative rock.
Critics and fans alike have been enthusiastically awaiting their new album, "Shows of a Lost World," especially since lead singer Robert Smith had previously hinted at its creation. Fan favorites like "Just Like Heaven" and "Friday, I'm in Love" will be featured alongside brand new songs that showcase the band's unique sound. The Cure's enduring success demonstrates that their music has endured and remains relevant to all types of listeners.
The Twilight Sad will serve as support for headliners. In recent years, they've become a hugely popular post-punk band, and their music fits in well with The Cure's signature mood of introspection and melancholy.
You can't miss this incredible opportunity to see some of the most influential bands in the history of alternative rock perform together in concert. Before they sell out, you'll want to act quickly to secure your tickets which you can do right here and now.