Pine Knob Music Theatre | Clarkston, Michigan
Nu metal meddlers, System of a Down are coming to rock the DTE Energy Music Theatre on Wednesday 17th June 2015! Here on their Wake Up Souls tour to commemorate the 100th anniversary of Armenian genocide. With their genius definitive sound of alternative heavy rock, with flourishes of middle eastern melodies, SOAD are back to knock your socks off!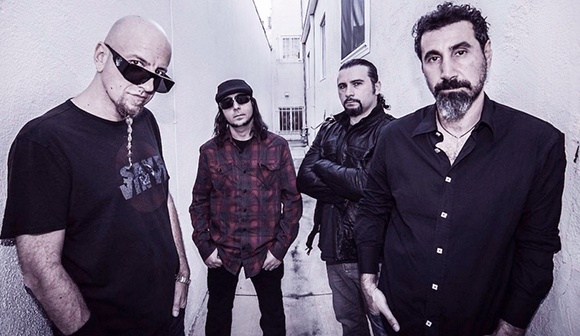 System of a Down have become one of the most innovative, recognizable bands within the metal scene.
Their name was created from a poem by Malakian in 1995 and has fitted well with their often topical, diverging lyrics which tackle political and social issues close to their hearts. And more than once references to the corrupt 'System'.
Despite the fact that SOAD are a small 4 piece band, the sound that they create, both on record and in their live performances is strong, epic, striking and explosive. Rolling Stone describes "Roulette" as a "scared, wounded love letter".
They have gained a dedicated fan base over their long standing career of 20 years and are now back in 2015 to play an exceptionally special number of dates as part of their Wake Up Souls tour to Mark the 100th anniversary of the Armenian genocide.
Don't miss this incredible opportunity to catch the legendary heavy metal rockers, LIVE.