Pine Knob Music Theatre | Clarkston, Michigan
Are you ready for STYX?? The Chicago-hailing genre-blending hard rockers are on tour and making their way to DTE Energy Music Theatre for Tuesday 25th July 2017. They'll be accompanied by fellow 70's legends REO Speedwagon & Don Felder. So don't wait – grab those tickets quick by clicking the button above!!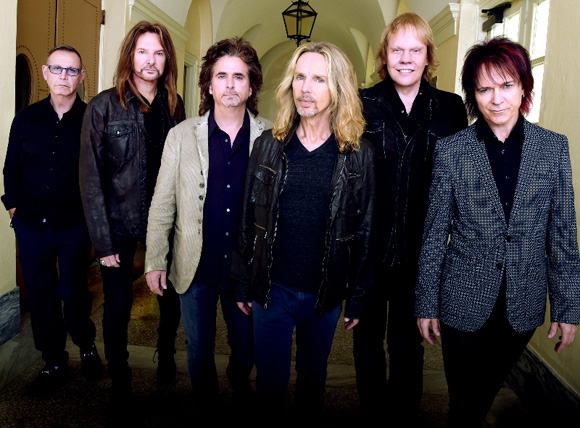 In 1972, Chuck and John Panozzo, on guitar and drums respectively, joined their neighbour Dennis DeYoung (keyboards and vocals) as "The Tradewinds". After several lineup changes as the band members progressed through school, the band were required to change their name when another band called The Trade Winds broke through. After receiving label interest, they settled on Styx, the only name that "none of us hated," and evolved into the band we know and love today.
Their first couple of albums were mostly straightforward hard rock, with a few hints at their box-breaking tendencies from some art-rock and prog-rock leanings on records such as "Styx," "The Serpent Is Rising," and "Man of Miracles". They found radio airplay with their power ballad "Lady" from the album "Styx II" which went gold shortly afterwards. Their seventh album "The Grand Illusion," was their massive breakthrough, gaining Triple Platinum certification and leading them to massive success in the late 70s and early 80s with their 1978 album Pieces of Eight and top 40 singles "Blue Collar Man (Long Nights)" and "Come Sail Away," which had a more hard rock sound, followed by their first number 1 hit with the "Babe" ballade from the "Cornerstone" album in 1979. Over the years the band simply expanded their sound and improved and improved – so if the trend is anything to go by, they'll be excellent live today! Grab your tickets now to ensure you're there to see it.