Pine Knob Music Theatre | Clarkston, Michigan
Saturday night at the Pine Knob Music Theatre this August 12 will be filled with rock and roll greatness as Steve Miller and his band bring nothing but iconic music to the famous Michigan venue. The Joker and his quintet will perform their top hits and will make fans Fly Like an Eagle. This evening will not only bring nostalgia to your summer but will remind you why the Rock and Roll Hall of Fame inductees are unmatched in the genre. Regardless of which generation you belong to, there is a Steve Miller song that will resonate with your pure rock and roll soul! So get your tickets now and prepare to sing along to signature songs like "Space Cowboys," "Jackson-Kent Blues," "Quicksilver Girl," and "Living in the U.S.A.," among many others. This concert extends the celebration of Steve Miller's 60th year as a sought-after musician. Whether you know him as a solo artist or a member of many bands, Steve Miller will give a performance worthy of your time and energy. It's a legend we are talking about here, folks! So what are you waiting for? Tickets won't come crawling into your carts. Hit the "Get Tickets" link to start your purchase.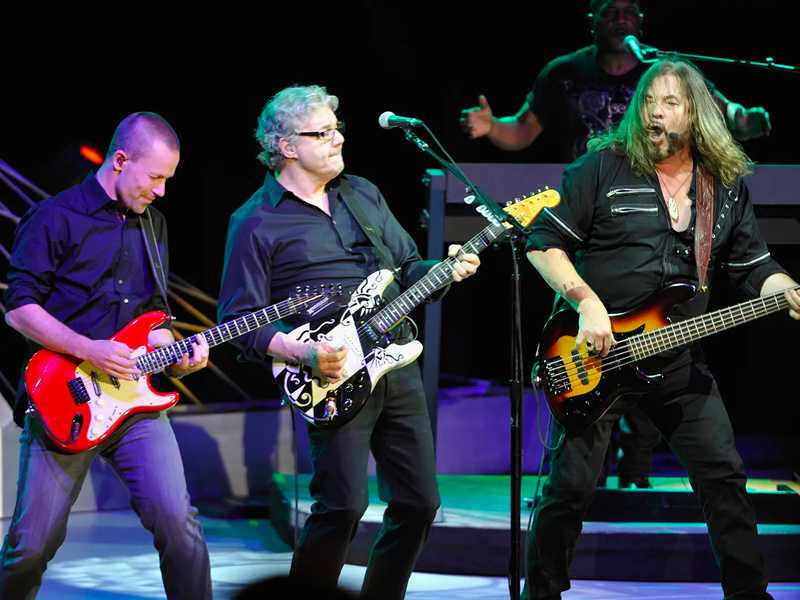 Needless to say, the rock period of the 1970s and 1980s would not have been as magnificent as it was without the notable bands that shaped the genre. One of these bands is the Steve Miller Band. With massive hits like "Jet Airliner," "Brave New World," "The Joker," and "Living in the U.S.A.," among many others, Steve Miller has made his indelible mark in music history.
Formed in the late 60s, the band has made significant contributions not only in rock and roll but to several genres like blues, classic, and psychedelic rock. The band was formed after Steve Miller separated from Goldberg-Miller Blues Band. Signed to Capitol Records, the band recorded its debut album, "Children of the Future," in 1968 and would go on to be the start of the group's many hit singles through the decade and the years to come. Their album, "The Joker," is one of their best hits, becoming one of the best radio hits across six countries and reaching over one million sales.
Over the years, the band became instrumental in developing the modern rock scene, earning their place among the greats. Unsurprisingly Steve Miller Band has won many awards and recognitions, including eight Grammy nominations for several categories like Best Rock Performance by a Duo or Group with Vocal, Best Pop Instrumental Performance, and Best Album Package. Their hit album "Fly Like an Eagle" was a certified Platinum album by the RIAA, while their "Book of Dreams" album hit the Quadruple Platinum — a feat that only a very artists of any genre achieved. These achievements, among several others, cemented their place in the music world, paving the way to be inducted into the Rock and Roll Hall of Fame.
The group members have undergone a few changes over time, but most of them have been a constant, and they are still playing for the band. The group comprises Boz Scags, Kenny Lee Lewis, Joseph Wooten, Jacob Peterson, and Ron Wikso.
Steve Miller and his band of equally talented musicians will surely be the talk of the town this August 12, Saturday at the Pine Knob Music Theatre as they bring their limited 2023 tour to Clarkston, Michigan. The famous venue has always been a go-to venue for the band. After all, Michigan fans are simply one of the most passionate ones. Tickets to the concert are now on sale, and you can secure yours here by clicking the "Get Tickets" link. Don't wait for them to run out. Get those tickets for a memorable summer concert experience!