Pine Knob Music Theatre | Clarkston, Michigan
Right, listen up, it's FINALLY happening. The Smashing Pumpkins are going out on the road for an incredible 26-city North American tour. The tour, titled "THE WORLD IS A VAMPIRE," has already proven itself successful in Mexico City and other cities across Australia by selling out venues, so when it finally makes its way to this side of the pond, you can rest assured that it will be one of the MOST AWESOME experiences of your life. On September 6, 2023, the tour will make a stop at the Pine Knob Music Theatre. As an extra treat, special guest INTERPOL will be performing at the show. You can expect a wild ride as you take in hit after hit from their awesome catalogs and party with some pretty cool people, but a lineup of this caliber is sure to be SELLOUT. You can have access to all of this excitement by selecting "GET TICKETS" above and following the on-screen instructions.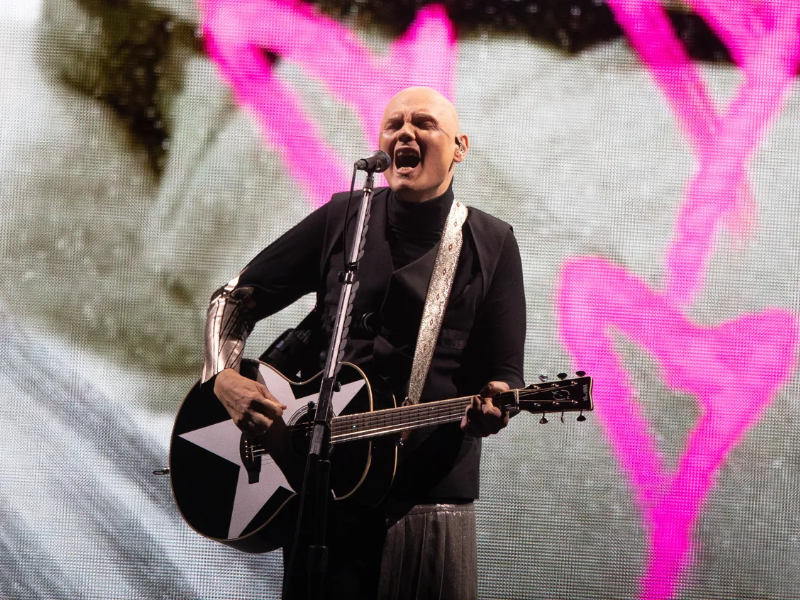 The Smashing Pumpkins are universally recognized as the most influential band in their field. Their unique blend of grunge, alternative rock, and psychedelia gives their music a fantastically energizing vibe, which the fans can't seem to get enough of. Their frontman, Billy Corgan, is known for his distinctive voice and poetic lyrics that resonate with listeners on a deep level, making them one of the most beloved bands of the 90s and beyond. Their music continues to inspire new generations of musicians and fans alike.
They first came to prominence with their album SIAMESE DREAM, which peaked at #10 on the BILLBOARD 200 and went on to sell 4,000,000 copies in the United States alone. There are not many other bands out there that are as in tune with their fan base as The Smashing Pumpkins, who have sold over 30 million albums worldwide thanks to the success of their 11 studio albums.
Two Grammys, an American Music Award, two MTV Video Music Awards, and an MTV Europe Music Award are just some of the many accolades the Smashing Pumpkins have won.
In addition, the band has been praised in a number of magazine articles, including those published by NME and PITCHFORK, despite going through a number of lineup changes.
In addition, on May 5, they will release their newest box set, ATUM, which will include 33 album tracks and 10 unreleased tracks, and everyone knows since the Pumpkins have done it before, they can easily do it again. Right now, though, you can enjoy their brand new single, SPELLBINDING, while you wait for the album to arrive; it's a masterpiece in its own right.
The headliners will be joined by warm up act INTERPOL, so you can expect an ELECTRIFYING performance as they LIGHT up the city with their incredible brand of alt rock, and every bone in your body will be ROCKED to its very core. To purchase tickets, simply click the "GET TICKETS" button now, and be sure to tell all of your friends so you can get to party with them too.