Pine Knob Music Theatre | Clarkston, Michigan
Two Goliaths of the nu-metal scene, Slipknot and Marilyn Manson, are joining forces for a mighty summer stint! Having spent last year touring with Lamb of God and Smashing Pumpkins respectively, these mighty shock rockers are on the road again and they're coming to crush DTE Energy Music Theatre on Friday 29th July! Joining these hardcore heavyweights are English metalcore band Asking Alexandria, so prepare for the years' biggest metal gig and a night you'll never forget!!!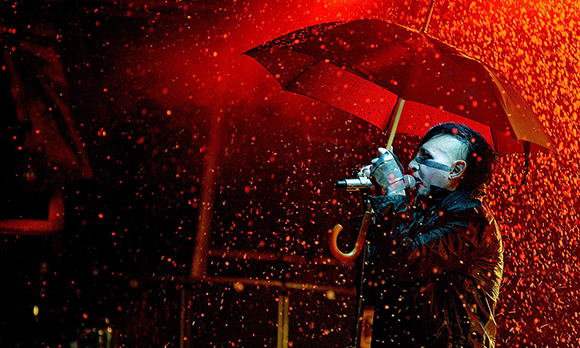 One of the most iconic metal bands of all time, Slipknot found their fame after the release of their self-titled debut album. Considered by some to be the founding fathers of Nu Metal, they cemented their popularity with their 2001 album Iowa, gaining fans with their attention-grabbing image and raucous live shows. Since the beginning of their career the band's nine members have famously worn masks and jumpsuits, which highlight their dark and aggressive tone, changing them for the release of each album. When performing live, they are known for incorporating elaborate stage rigging and extreme on stage antics, often having a mixture of pyrotechnics, stage diving and what Kerrang! magazine have described as ""choreographed chaos… too multi-faceted to fully describe".