Pine Knob Music Theatre | Clarkston, Michigan
Shinedown's The Revolutions Live Tour is conquering North America this fall, and it's taking over one city at a time! The highly-acclaimed series of shows initially comprised spring and summer shows, but due to insistent public demand, the tour will now extend all the way to fall! Shinedown, the princes of alternative rock and metal fusion, is bringing their highly-anticipated tour to Independence Township, Michigan, for a one-day hard rock extravaganza. The show is set to showcase the band's incredible chart-topping hits and several fan favorites, including "Second Chance," "Unity," "Cut the Chord," and "State of My Head." Apart from older hits, Shinedown will be performing songs from their latest effort, Planet Zero, which took the Billboard charts by storm upon its release! You can experience the band's high-energy set list on Tuesday, 12th September 2023, at Independence Township's premier entertainment venue, the Pine Knob Music Theatre! Hurry and buy your tickets now to see Shinedown and their special guest, Spiritbox!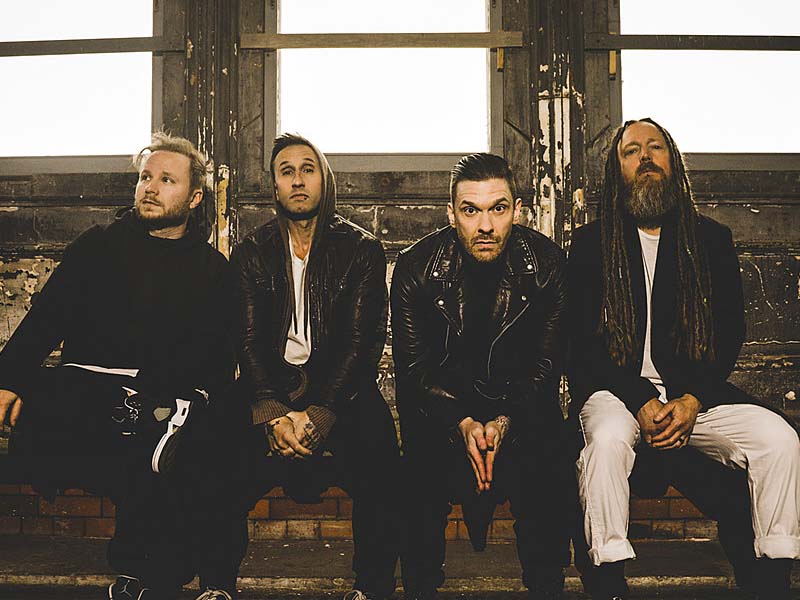 Last year, Shinedown dropped their latest album, Planet Zero. The record serves as their seventh effort and follows a series of platinum and gold-certified albums. Released via Atlantic Records, the band collaborated with music producer Eric Bass, whom they worked with on their 2015 and 2018 albums, Threat to Survival and Attention Attention. Upon its release, Planet Zero peaked at number 5 on the Billboard 200 and topped the Alternative, Hard Rock, and Rock Albums charts. Over in the U.K., the album peaked at number 4 on the Mainstream chart and topped the Rock & Metal Albums. The album was preceded by number 1 Mainstream Rock singles, "Planet Zero" and "Daylight," and later dropped "Dead Don't Die" in early 2023. Their latest single, "A Symptom of Being Human," is an acoustic guitar and symphonic-driven ballad and proves the band's versatility. The song soared to number 22 on Billboard's Adult Pop Songs chart.
Shinedown has been making waves in the hard rock scene since 2003. Their debut single, "Fly from the Inside," became an instant breakout hit. The song peaked at number 5 on Billboard's Mainstream Rock chart and number 34 on the Hot Alternative Songs. The single was featured in the band's debut album, Leave a Whisper, which spawned two more platinum-selling hits, "45" and "Simple Man."
Since 2005, Shinedown has released 18 number 1 Mainstream Rock singles. Their latest song to top the chart was their 2022 hit, "Daylight." One can pretty much say that the band knows the formula for writing a perfect rock hit. However, their ballad writing skills also need some acknowledgment. Since 2008, Shinedown has had five entries on the adult pop songs chart. Their single, "Second Chance," made its debut in the category and also happened to top the chart.
Shinedown will be joined by special guest Spiritbox. The Canadian heavy metal quartet is known for their metalcore and progressive metal fusion. In 2021, the band released their debut album Eternal Blue, which topped the Top Hard Rock and Top Rock Albums and peaked at number 13 on the Billboard 200.
Catch Shinedown and special guest Spiritbox this September by securing tickets now!