Pine Knob Music Theatre | Clarkston, Michigan
Get ready for one of the most incredible shows this fall because record-breaking rock band Shinedown is bringing the Planet Zero World Tour to Michigan! Floridian quartet, Shinedown, is taking over the Pine Knob Music Theatre on Wednesday 21st September 2022. The 20-date tour will have the band, along with special guests Jelly Roll and John Harvie, traverse across the United States to promote their latest album, Planet Zero, set for release this April. Fans can anticipate the band to perform their latest hit single, "Planet Zero," as well as other tracks from the highly-acclaimed album. If you're a fan of hard rock music, get your tickets now and see Shinedown tear it up at the Pine Knob Music Theatre!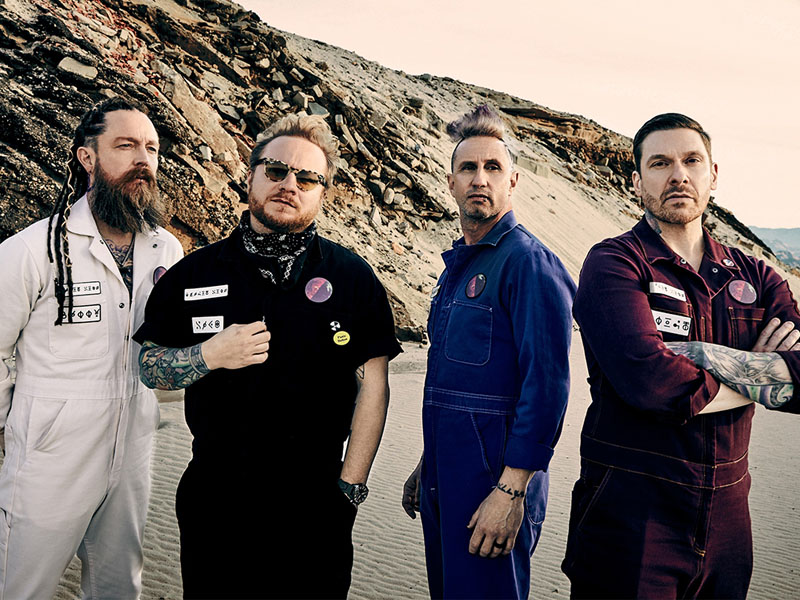 During the nu-metal era, Shinedown stood out with their hard rock music style blended with heavy metal and post-grunge elements. Although some music critics branded Shinedown as nu-metal during their early days, the band was quick to dispute and insist on their hard rock roots.
In 2003, the band released their debut album, Leave A Whisper. Although the album didn't enter the top 50 of the Billboard 200 chart, its singles, "Fly From the Inside," "45," "Simple Man," and "Burning Bright" all performed impressively, entering the top 5 on the Mainstream Rock charts. The singles from their sophomore album, Us and Them, were also chart-topping hits, with "Save Me" peaking at number 1 on the Mainstream Rock charts. Shinedown would continue their chart-topping streak for their following albums, most of which have multi-platinum certifications from the Recording Industry Association of America.
The record was released in 2018 and peaked at number 1 on the Top Rock Albums, Top Hard Rock Albums, and Top Alternative Albums charts. It was the first album to be recorded, produced, and mixed by Eric Bass. The album was certified platinum in 2021.
Like Attention Attention, Planet Zero was recorded and produced by Bass.. According to frontman Brent Smith, the album explores themes about politics and social cultures, making it somewhat controversial to some listeners. The title track, "Planet Zero," resonated well with Shinedown's fans. The single peaked at number 1 on the Mainstream Rock Airplay chart, making it their 17th number 1 song on the said chart. With "Planet Zero," Shinedown broke a new record for the most No. 1s in the chart's 40 -year history.
Tickets to see Shinedown perform at the Pine Knob Music Theatre on Wednesday 21st September 2022 are now available! Get your tickets now, and don't miss out on this incredible rock show!