Pine Knob Music Theatre | Clarkston, Michigan
This summer, rock legends Scorpions are embarking on an extensive North American outing titled Rock Believer World Tour. The 24-date trek will promote the band's latest studio release, Rock Believer, featuring the title track and "Peacemaker." On Tuesday, 30th August 2022, the Scorpions and special guests Whitesnake and Thundermother are conquering the stage at the Pine Knob Music Theatre. Fans can anticipate these rock icons to perform their biggest hits and fan favorites. If you're a Scorpions, Whitesnake, or Thundermother fan, you better grab your tickets now because this classic rock celebration will surely be jam-packed!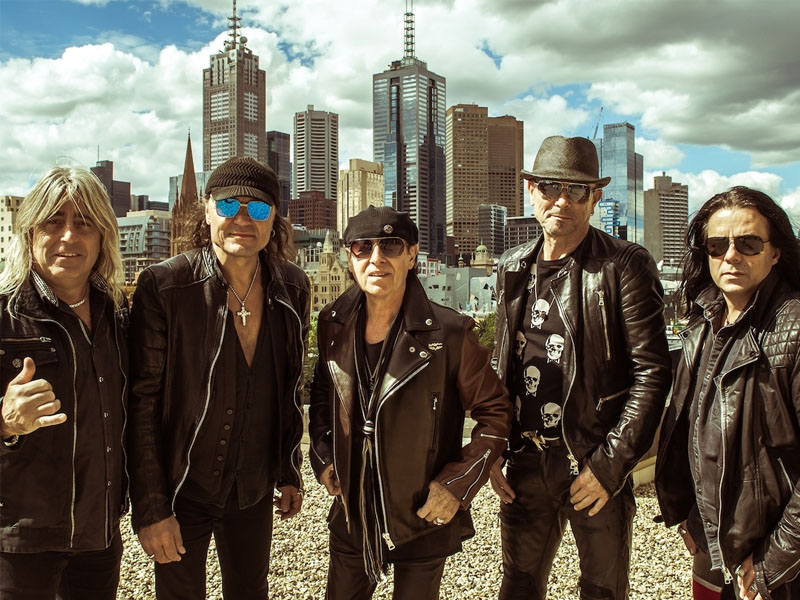 If you've lived through the '80s rock and roll era, you probably loved Scorpions. The German rock band that emerged in 1965 dominated airwaves during the '80s, and more than 50 years since its formation, the band remains one of the top touring and most in-demand rock bands in the world. Moreover, the band also just finished a highly-successful residency in Las Vegas. Their longevity can be credited to the band's ability to maintain high-energy sets. Furthermore, having written some of the greatest rock songs of all time also helps. Scorpions had penned quintessential rock anthems, such as "Wind of Change," "Rock You Like a Hurricane," and "Still Love You." The band has released 19 studio albums, which sold over 100 million copies worldwide, making them one of the best-selling rock bands of all time.
Meanwhile, the members of Whitesnake are on the last tour of their careers. The English band has released some of the most iconic classic rock hits, including "Here I Go Again," "Is This Love," and "Still of the Night." Led by former Deep Purple member David Coverdale, White Snake has released thirteen studio albums since their debut in 1978. The band has earned multiple platinum and gold certifications in the U.K., U.S., and Australia.
These rock legends are joined by an all-female rock quartet from Sweden called Thundermother. The band has released four studio albums. Their latest record, Heatwave, was released in 2020 and featured 13 high-voltage tracks, including the "Driving in Style" and "Dog from Hell."
Tickets to see this incredible show are now available! If you love hard-hitting and head bang-worthy rock music, grab your tickets now and see the Scorpions, Whitesnake, and Thundermother take over Pine Knob Music Theatre!