Pine Knob Music Theatre | Clarkston, Michigan
Santana are riding high on the monumental success of 2014's star-studded Latin album Corazon receiving double platinum certification, holding its spot as the top selling Latin Music album in the United States for six consecutive weeks! This summer, they come to DTE Energy Music Theatre on Friday 28th August with their extensive and incredibly popular Corazon Tour, for a night showcasing their special blend of rhythmic, soulful world fusion rock!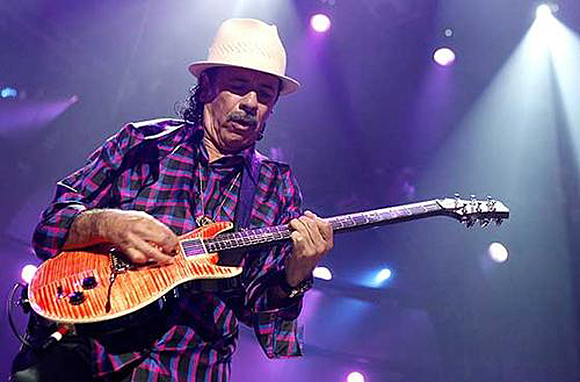 Mexican-American virtuoso guitarist Carlos Santana is a pioneer; creating the sonic mosaic we now know as "world music", by fusing Latin and African rhythms with blues rock to create something wholly new and globally relevant. Finding fame in the late 1960s and early 1970s with his band, The Santana Blues Band (later renamed "Santana"), he first came to public attention after they were booked to play what is now considered a legendary set at Woodstock Music and Art Festival. Their first album, Santana, was released in August 1969 and became a huge hit, reaching #4 on the U.S. album charts. Two multi-platinum, number one albums followed – Abraxas and Santana III – to international success and acclaim. After a slight lull in popularity as band members went in different directions, Santa experienced a triumphant resurgence in the 1990s, with the 1999 collaboration album Supernatural going on to win nine Grammy Awards (eight for Santana personally). Santana's most recent album, Corazon, led to Santana being one of only two music acts in Billboard history to score at least one Top Ten album for six consecutive decades from the 1960s onward.