Pine Knob Music Theatre | Clarkston, Michigan
You don't want to Take Your Time hitting the "Get Tickets" link because you might run out of tickets to the Sam Hunt concert at the Pine Knob Music Theatre this July 27. Yes, you've read that right. The "Break Up In a Small Town" hitmaker will be embarking on a summer tour once again to give his fans another country-pop-tunes-filled show with some of the most incredible guests. Country music stars Brett Young and Lily Rose are coming with him to the famous Clarkston, Michigan venue for his "Summer on the Outskirts" tour. Secure your tickets now and prepare for a House Party that will blow your mind. Your Thursday night is surely Hard to Forget as you sing and groove along to Sam Hunt's top hits. From "Body Like A Back Road" to "Breaking Up Was Easy in the 90s" to "Outskirts," the Grammy-nominated artist has all the songs you crave for. Expect the one and only Sam Hunt to make this show one of the best Pine Knob Music Theatre concerts this summer. So what are you waiting for? Click the "Get Tickets" link to place your ticket orders.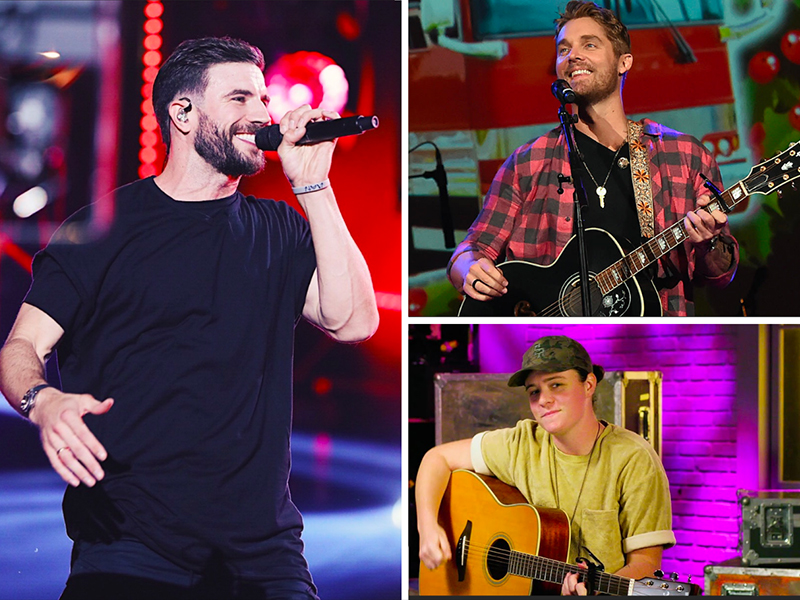 Sam Hunt is among the new artists that bring fresh sounds to the classic country. His style involves adding hip-hop slivers and R&B influences to country-pop, a significant move forward from the 2010 bro-country era. He first did this experiment with his song "Leave the Light On," which gave him recognition in the country, R&B, and hip-hop genres. After this, his breakout debut album "Montevallo," came out. This record was followed by the 2020 released album "Southside." With the distinct sound and catchy lyrics of his songs, Sam Hunt is undoubtedly hard to miss in the saturated world of country music. He has received numerous Billboard and Gramm nominations and won an American Music Award and a CMT Music Award. These awards and nominations, among several others, cemented Hunt's place in the country music scene.
This year, the quarterback-turned-country singer idol will embark on a summer tour. Dubbed "Summer in the Outskirts," the tour will stop at the Pine KnobMusic Theatre on July 27 with Brett Young and Lily Rose as guests.
Brett Young is a country-pop trailblazer writing about life, love, and family. With music catered to a wide demographic, he immediately made widespread success with the release of his eponymous debut EP, with hit songs like "Sleep Without You" and "In Case You Didn't Know." His second album, "Ticket to L.A.," was more successful, receiving platinum certification. His most recent album is the 2021-released "Weekends Look a Little Different These Days."
Lily Rose defies the limits of country music with honest, raw songs with sounds that blend contemporary country, pop, and R&B. She went viral in 2020 with her song "Villain" and was signed with Republic Records. The following year, she released her EP, "Stronger than I Am."
This year, Sam Hunt commences his "Summer on the Outskirts" tour with genre-defying guests Brett Young and Lily Rose. See them live at the Pine Knob Music Theatre on Thursday, July 27. Mark your calendars!