Pine Knob Music Theatre | Clarkston, Michigan
This summer, the freaks are coming, and they're set to deliver the most amazing show! On Tuesday, 5th September 2023, legendary shock rock artists Rob Zombie and Alice Cooper will take over the Pine Knob Music Theatre in Independence Township, Michigan! This coveted show is part of Rob Zombie's critically-acclaimed Freaks on Parade Tour! Prepare for some terrifying and headbang-worthy sets as Grammy-nominated rock icons Rob Zombie and Alice Cooper deliver their greatest hits and crowd-pleasers! So if you want to bring some horror and amazing rock music into your summer, then score tickets now to Freaks on Parade at the Pine Knob Music Theatre!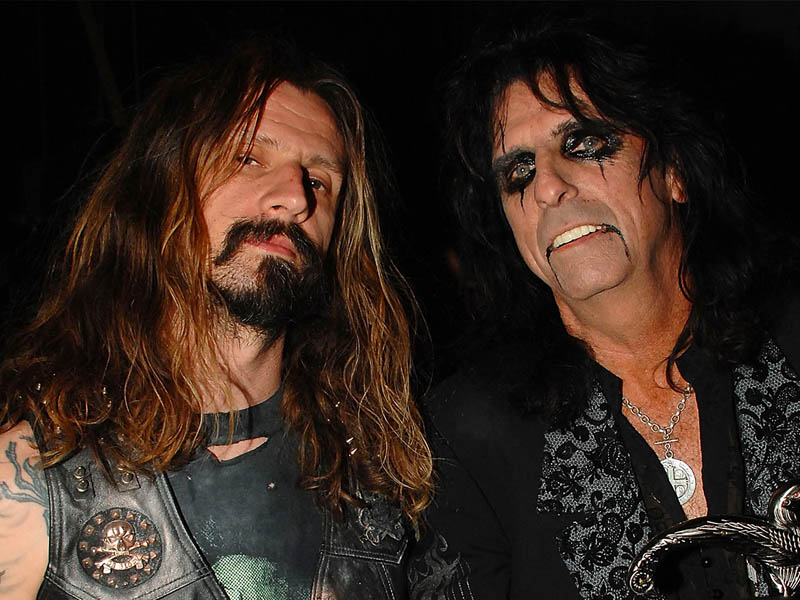 Rob Zombie knows precisely how to deliver a show. Last year, the singer-songwriter and filmmaker descended from a skull and spent the rest of his show moving from one riser to another. This was his signature set in his Freaks on Parade 2022 leg. The highly-acclaimed run featured fellow shock rock acts like Mudvayne, Static X, and Powerman 5000. For his performances in this 2022 outing, Zombie received nothing but praise from fans and music critics. Although he's two years short of reaching his 60s, Rob Zombie remains a prolific performer. He's best known for his highly influential debut album, Hellbilly Deluxe. The triple-platinum certified record spawned several hits and fan favorites, including "Dragula," "Living Dead Girl," and "Superbeast."
Meanwhile, rock veteran Alice Cooper has been known to belt out timeless hits, such as "No More Mr. Nice Guy," "Bed of Nails," "Poison," and "School's Out," among others. Also a prolific performer, Cooper has notably used various props onstage, including guillotines, electric chairs, fake blood, and swords. Mind you; he's not just about excellent showmanship. The seasoned artist has over 28 studio albums at his helm and 50 million records sold.
If you consider yourself a hard rock fan, Seeing Rob Zombie and Alice Cooper share a single stage should be on your bucket list! These shock rock icons are guaranteed to deliver the most exhilarating and jaw-dropping performances of the season! Secure your tickets now!