Pine Knob Music Theatre | Clarkston, Michigan
Southeast Michigan, listen up! There's another Riff Fest this year, and it features some of the best artists in metal and hard rock today, including: I Prevail, Bad Omens, Badflower & Giovannie and The Hired Guns. See them all and more at Pine Knob Music Theatre on Saturday 23rd September 2023!
If you didn't know it already, I Prevail is the Grammy-nominated metal band all your friends have been talking about. Bad Omens has been steadily taking the world by storm with metal instrumentals and melodic vocals that soothe the soul and make you feel understood. Badflower is rising quickly on rock radio with punk rock anthems that are exciting to sing along to. And these three incredible artists will be joined by new talent you don't want to miss! Buy your tickets now to make sure you secure your spot at Southeast Michigan's show of the year!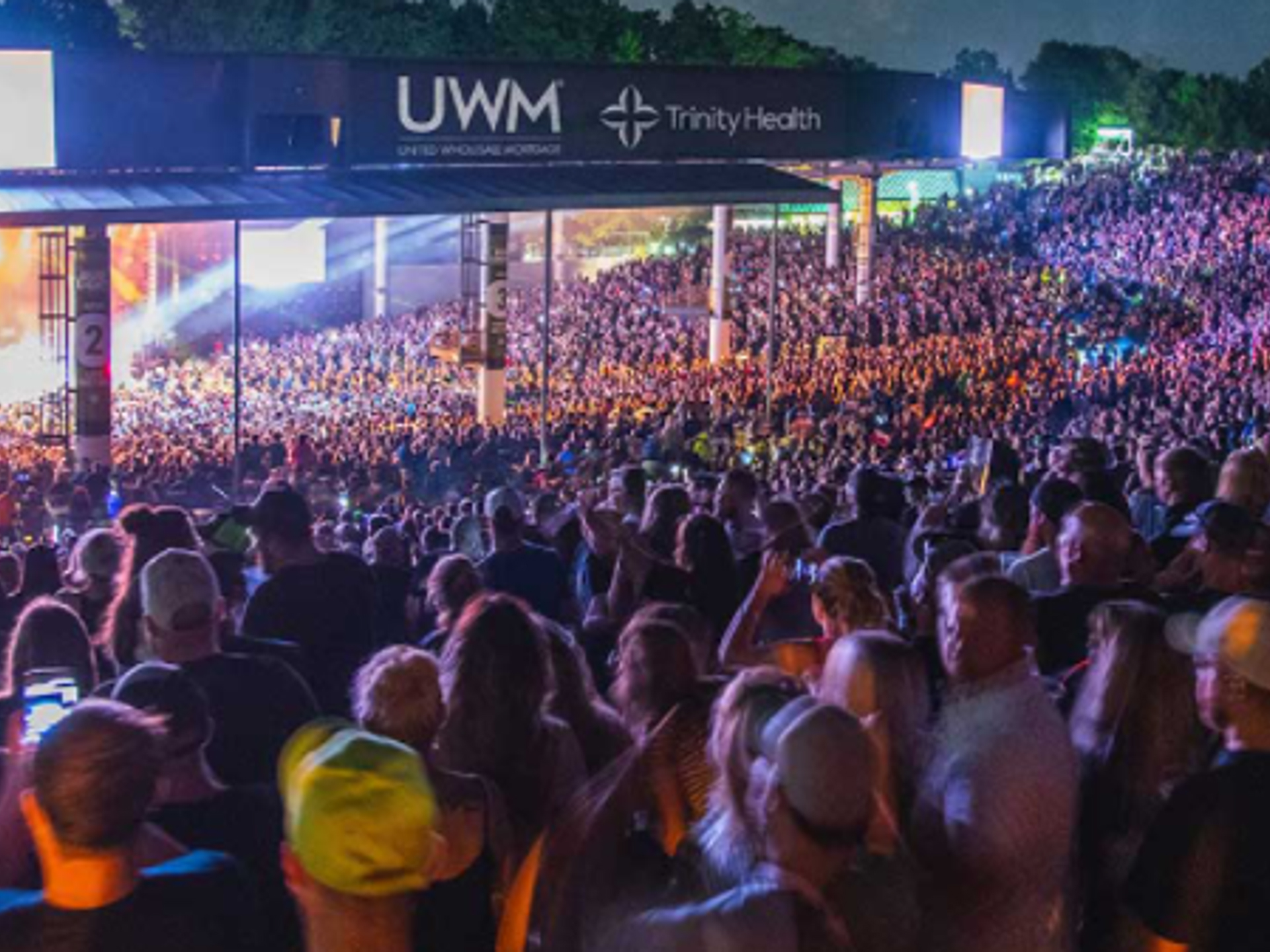 I Prevail first broke onto the scene with a sensational viral cover of Taylor Swift's pop hit Blank Space, which they creatively reimagined as a metal song. The band found success with their original material as well, with the singles Breaking Down and Hurricane performing well on rock radio, and the single Bow Down being nominated for the Grammy Award for Best Metal Performance in 2019, and Trauma being nominated for the Grammy Award for Best Rock Album the same year.
Bad Omens is often described as post hardcore or metal, and have released three full length albums to date. The lyrical content of the band's albums revolve mostly around despair, mental health struggles, and addiction. The lead singer Noah Sebastian had this to say in an interview with their record label, Sumerian about the track The Worst in Me, in particular:
"It's about a very intense and unhealthy relationship I was in, but we wrote it in a format that's universal to all bad habits. More specifically, it's something you can't let go of even though it's not good for you—whether it's a relationship, a drug problem, or a terrible situation. You're addicted." In other words, with Bad Omens expect catchy metal tunes with deep lyrical content you can relate to.
Badflower is an American rock band from Los Angeles that has been absolutely blowing up over the past few years, with the single Ghost from their 2019 debut album Ok, Im Sick already having reached RIAA Gold status. When Badflower takes the stage be ready for a punk radio rock sound, catchy anthems, and an energetic performance.
I Prevail, Bad Omens, and Badflower are three of the hottest artists in rock and metal music today and it's going to be an absolute housefire of a show when they play together on the same night. Additionally, be ready for some thrilling openers that are positioned to take the world by storm over the next few years with Giovannie and The Hired Guns, Tigercub, Des Rocks, and Brkn Love. Get your tickets now before they sell out!