Pine Knob Music Theatre | Clarkston, Michigan
Riff Fest 2022, No, this is not the Rustic International Film Festival… This is that other, slightly louder, less grown up festival, where people throw beer, and crowd-surf and occasionally there is some singing too… really, really loud singing! Pine Knob Music Theatre plays host to some heavy gods of rock, Disturbed, In This Moment, Dirty Honey, Bad Omens, Plush and Eva Under Fire on Saturday, September 24th 2022. Grab your tickets and get ready for the rock, the riffs and the best mini fest of the year.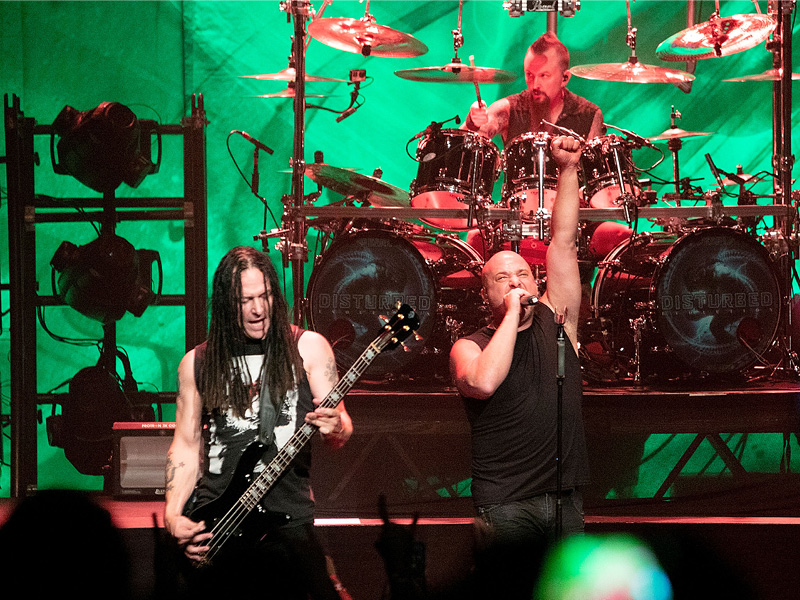 Disturbed are back on top after 2019, after playing the Louder Than Life festival, and the Welcome to Rockville festival in 2021. Lead singer Draiman talked about the band's progress on the follow-up to 2018s Evolution: "It's on in a big, big, big fucking way. It really, really is. I mean, we are so genuinely excited." He also said that the new material is going back to their "meat and potatoes", and that it is close to the vibe of The Sickness and Ten Thousand Fists albums, and that recording would start in early 2022.
Alt metal band, In This Moment, were nominated for their first Grammy in 2021 for Best Metal Performance of the song "The In-Between," off of their 2020 album, Mother.
In 2021, Dirty Honey toured in support of their self-titled debut album. The album was released in April 2021, and was elected by Loudwire magazine as the 30th best rock and metal album of the year.
Metalcore band, Bad Omens, released their third studio album, The Death of Peace of Mind, in February this year. Rock'N'Load Magazine applauded the band and the album, saying "Bad Omens have created a phenomenal album here that is fresh enough to stand out against the rest of their genre while still being familiar enough to be easily accessible." The album charted at number 11 on the Top Hard Rock chart.