Pine Knob Music Theatre | Clarkston, Michigan
Phish is back, and they are performing on more than 30 dates in the U.S. and Canada. On Wednesday, 3rd August 2022, the band is making a stop at the Pine Knob Music Theatre! Phish is known to perform improvisational sets on stage. One concert critic shared that the band made their song, "Soul Planet," last 47 minutes! Yes, this is what fans, also known as Phish heads, love about the band. Expect lengthy segues and some weirdly brilliant mix of genres – you can watch it all live at the Pine Knob Music Theatre. So, grab your tickets now before it's too late!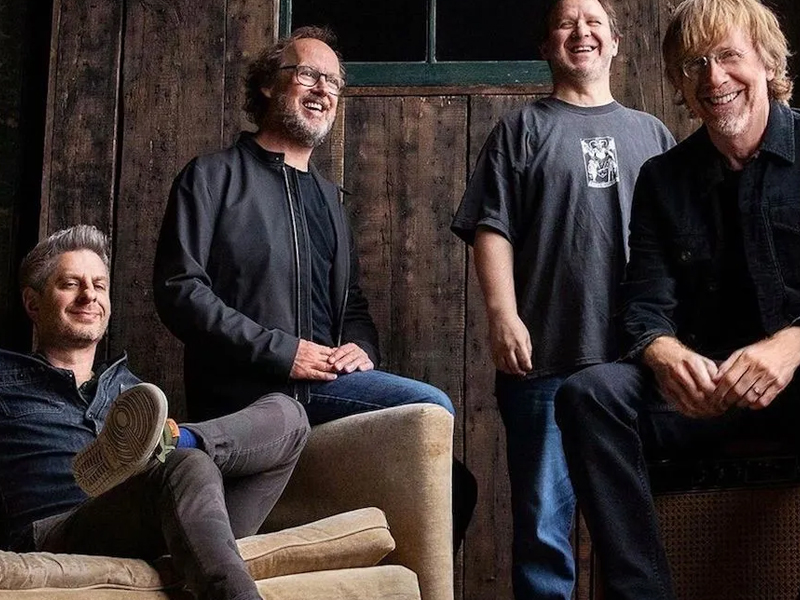 What kind of band is Phish? What is Phish? These are the many questions people who are naive to Phish ask. Of course, a Phish head would answer, "only the greatest live band alive!" Phish, an experimental rock band with a massive cult following, has been around since the '80s. Popularly known as a jam band, Phish has amassed a loyal fan base who classify themselves as 1.0, 2.0, and 3.0. The 1.0 are fans from the 1983 to 2000 era, 2.0s cover 2002 to 2004, while 3.0s are the fans after their second hiatus ended in 2009.
Phish blends funk, progressive, blues, country, and many more into their brand of rock music. Their incredible musicianship, intense-building jams, and overall high-energy performance are what made their fans turn into Phish heads. Yes, the band has released 15 full studio albums, but in the mind of the 1.0s, 2.0s, and 3.0s, nothing replaces seeing Phish perform live in the flesh.
Some may also think that the wide variety of genres performed unite different fans. Ultimately, the band's ability to remain unpredictable entices the Phish head's loyalty. One fan wrote, "Each of their concerts is original in terms of the songs performed, the order they appear in, and in the way, they are performed."
See it all for yourself by scoring tickets to Phish live at the Pine Knob Music Theatre.