Pine Knob Music Theatre | Clarkston, Michigan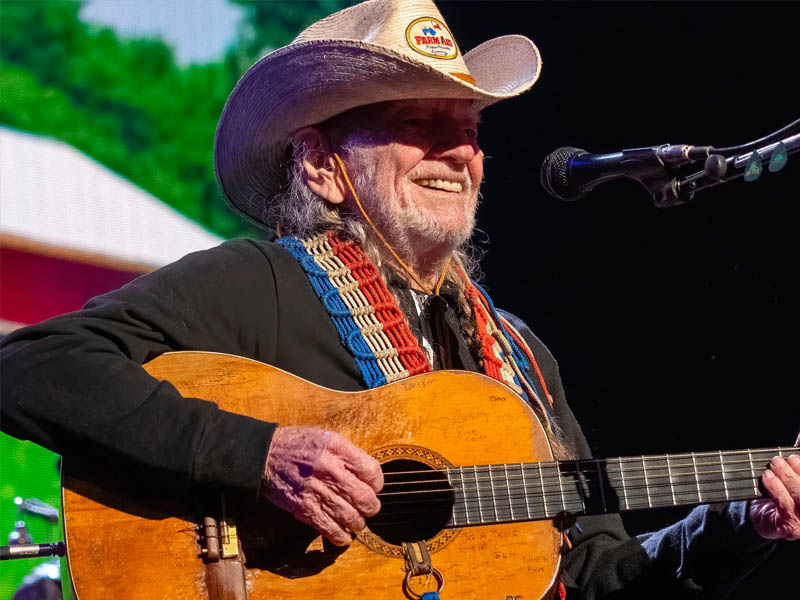 When you have legends joining forces to deliver one epic show, it would be a sin to miss this groundbreaking event! The Outlaw Music Festival is starting the fall season with a bang! The traveling festival led by the legendary Willie Nelson is coming to Clarkston, Michigan, this September! The highly-anticipated show is set to feature several high-profile rock bands, such as Bob Weir and Wolf Bros, String Cheese Incident, and Wille Nelson's wunderkind son, Particle Kid! This incredible gig will light up the Pine Knob Music Theatre on Friday, 22nd September 2023, and tickets are expected to move fast! When you have Willie Nelson and Family as top-billing, you know you better lock those tickets down now! This phenomenal concert is part of a much-awaited tour comprising over 16 dates across North America! Last year, Willie Nelson and Family headlined the festival with a slew of amazing artists. This year, they are bound to bring more stars, great music, and a guaranteed phenomenal time! Hurry and score your tickets now before it's too late!
Willie Nelson turned 90, but the legendary rocker is still going strong. Nelson will be accompanied by his longtime touring group Family, which comprises Michael Raphael, Billy English, Kevin Smith, and his son Lukas Nelson. Wille met Raphael in 1972 during a jam session. Nelson mentioned that instead of the "occasional sit-in," Raphael could be part of the family. Since he had always considered his band as his family, he might as well officially give them the name "Family." The following year, the band was completed upon recruiting former members, his sister Bobbie Nelson, Bee Spears, and Jody Payne. Nelson released his 12th studio album, Willie Nelson and Family, following the arrival of the core members.
Since then, the band has participated in numerous studio recordings and toured with Nelson across North America and beyond. Raphael, a prolific harmonica player, has recorded music for Shotgun Willie, Redheaded Stranger, The Sound in Your Mind, To Lefty from Willie, and many more. Meanwhile, Nelson's sister Bobbie performed with Willie from the start until her death in 2022.
Bob Weir & Wolf Bros started as a side project in 2018. The band comprised legendary guitarist Bob Weir, formerly from the legendary jam band Grateful Dead, upright bassist Don Was, and drummer Jay Lane. The band began touring as soon as they got together. Eventually, they added the Wolfpack, a horn section composed of members Brian Switzer, Adam Theis, Mads Tolling, Alex Kelly, and Sheldon Brown. The band has yet to release any studio recordings, but they released a live album titled Live in Colorado last year. After the dissolution of his other prolific jam band, Dead & Company, we imagine that we would be seeing a lot more of Bob Weir & Wolf Bros from there on out.
Speaking of prolific jam bands, String Cheese Incident knows no rest. The Telluride-born sextet has been heavily touring across North America and beyond since 1993. The band is known for outstanding on-stage improvs, segues, and extended jams. Earlier this year, the band completed a slew of shows and residencies, and fans are begging for more. Luckily, the band is included in Outlaw's latest line-up!
Micah Nelson, better known as Particle Kid, is a rising star in the indie music circuit. He has recently released his new album, Timpe Capsule, which spawned several critically-acclaimed singles, "Velocirapture," "Someone Else's Dream," and "Die When I'm High."
Grab your tickets now and catch the Outlaw Music Festival at the Pine Knob Music Theatre this September!