Pine Knob Music Theatre | Clarkston, Michigan
Alt rock legends Nine Inch Nails & Soundgarden are teaming up for the first time in over a decade for the ultimate rock experience. Rumors of the tour had been flying about for many months building up a media frenzy. The announcement came with the news that Death Grips the abrasive experimental Hip-hop group would also be guest starring at selected dates. Get your tickets now!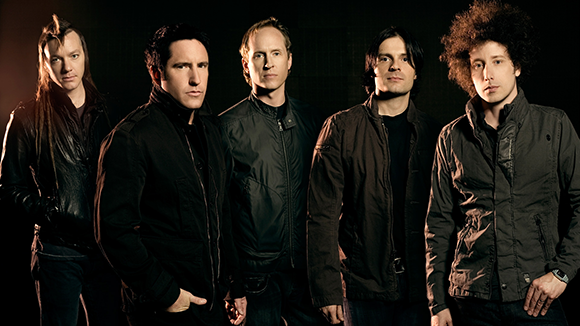 With some of the most recognizable sounds in the industry NIN and Soundgarden are top dogs when it comes to alt rock. The dark and twisted melodies of NIN is apparent with songs such as "Closer" "Sin" And "Hurt". Soundgarden are masters of alt heavy rock, with essences of grunge, an addiction with prog rock and performance art which appealed to metal fans.
It's been 20 years since the two bands shared a gig; the last time they performed together was at Ontario's Molson Park in 1994 in a gig Trent Reznor later described as "a kind of professional showdown." The bands had each released an album on the same day that year (NIN's Downward Spiral and Soundgarden's Superunknown) and Reznor said his band had a chip on their shoulder regarding Soundgarden. Fitting that the bands are coming together on the anniversary of those incredible albums.