Pine Knob Music Theatre | Clarkston, Michigan
One Direction fans are getting excited and it's easy to see why!! Hot on the heels of Harry Styles, Niall Horan is going on tour with his debut solo album "Flicker," with Maren Morris joining him on the road! Coming to the DTE Energy Music Theatre on Tuesday 28th August 2018! Tickets are in high demand and selling fast – don't wait about to get yours!!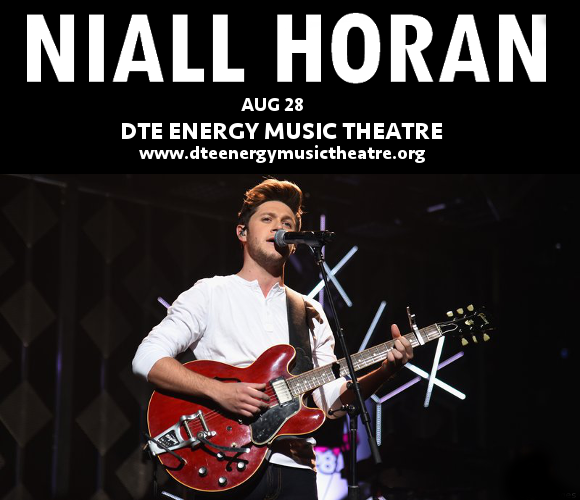 The first of the five to amicably break away from One Direction in 2016, Niall Horan surprised fans with the sound of his first solo single "This Town," a folk-influenced number that marks a strong departure from his previous pop sound. Following that, Horan took a careful year and a half to write further material, honing the album that would become "Flicker," to perfection.
"It all really started in March last year when me and my long time friend Jamie Scott sat down in the studio in London and wrote 'This Town' on day one and then 'Too Much to Ask' on the second day," Horan said, regarding the creative process that went into producing "Flicker". "The last track I wrote was "Slow Hands"… after that I knew the album was done."
One of the highlights of the new album is "Seeing Blind," a duet with hit country singer Maren Morris, who agreed not only to provide vocals for the song, but to join Niall Horan live on his 2018 tour!!
Don't miss out! Book NOW to be sure of your place at Niall Horan's live performance at the DTE Energy Music Theatre!!