Pine Knob Music Theatre | Clarkston, Michigan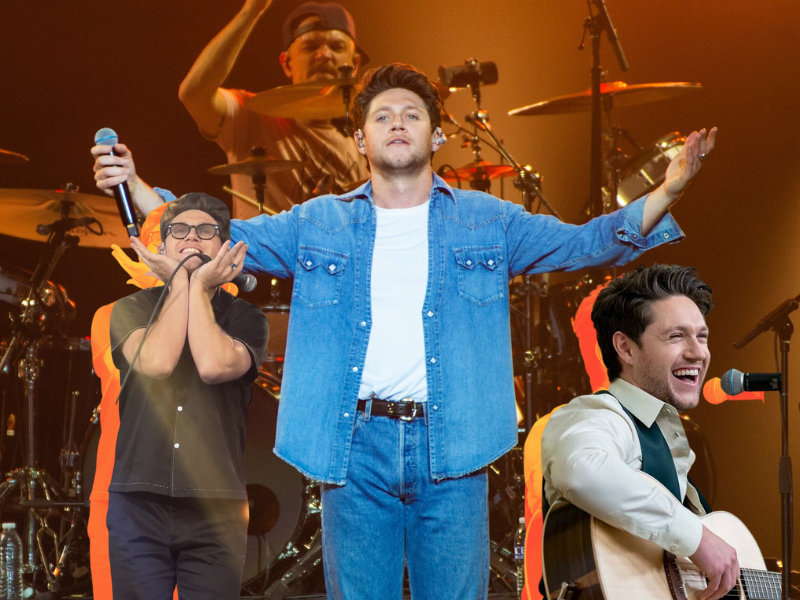 Think Irish, then think cutie... Get the picture? That's Niall Horan for you. ;)
The "Slow Hands" singer Niall Horan just announced his second world tour, and we are *internally screaming*! "The Show Live on Tour 2024" is his first headlining show since we last saw him in 2018 on "Flicker World Tour." Fans can expect him to perform songs from all three of his solo albums - we hope you're ready for this! This is your chance to catch the former One Direction star in a headlining live show.
He's making his way to the Pine Knob Music Theatre on Wednesday, the 10th of July, 2024. You don't want to miss out on this once-in-a-lifetime opportunity to see your favorite singer live and in the flesh.
The show is almost sold out. Now buy your tickets before it's too late! Tell all your friends and get your tickets here by clicking "GET TICKETS."
Niall Horan just released his third solo studio album, "The Show," a few weeks ago, and audiences from all over the world haven't been able to stop listening to it. Featuring singles "Heaven" and "Meltdown," Niall's dreamy and charming aura shines through the entire album.
Following the release of the album, Niall Horan also announced that he is going on a world tour to support it! THE SHOW LIVE ON TOUR 2024 has been announced, and Niall Horan will be stopping in cities from North America, Europe, New Zealand, and Australia.
"This is going to be my best tour yet, and I cannot wait to see all you 'lovers' on the road in 2024. There's nothing better than watching the crowd sing back to you with all that emotion on their faces and knowing that they're attaching the song to something meaningful in their own lives. To me, that's always the greatest thing that can ever come from songwriting." Niall said as he announced the upcoming tour.
He also mentioned in a statement that his previous albums were written with less thinking and more impulse. However, writing "The Show" showcases his growth as a person, as the style evolved into a more mature version of his music, both lyrically and production-wise.
We're so excited to see Niall Horan in his new era. For all you long-time fans of Niall Horan since he was only 16 years old, this show is for you as you join Niall in his journey of growth and maturity. Even if you've only been a fan of Niall recently, this is a show you don't want to miss! Join Niall as he performs onstage and proves how much of a talented artist he is.
Niall Horan's irresistible charm, magnetic stage presence, and cheeky jokes are enough to convince you to come to his show at the Pine Knob Music Theatre on Wednesday, the 10th of July, 2024. Call your friends and tell them you're all coming to see Niall Horan live!
Buy your tickets today - the show is almost sold out!