Pine Knob Music Theatre | Clarkston, Michigan
Get ready for the coolest hip-hop show this summer as rap legends Nas and the Wu-Tang Clan take on the Pine Knob Music Theatre on Saturday, 3rd September 2022! If you loved old-school hip-hop, you know this show will be an epic night. These rap pioneers are set to perform their biggest hits and fan favorites. Meanwhile, Nas is also promoting his latest album, Magic. Thus, fans can anticipate Nas performing new tracks on this much-awaited show. If hip-hop is your jam, you should get your tickets now and don't miss this monumental event at the Pine Knob Music Theatre!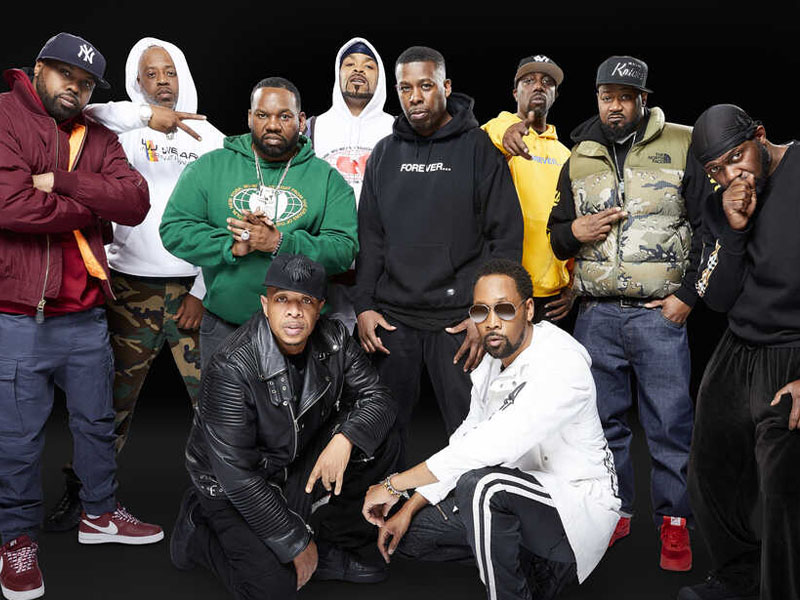 Nas and the Wu-Tang Clan's show at the Pine Knob Music Theatre is part of the performers' co-headlining tour titled N.Y. State of Mind tour. The 25-city trek will send these rap legends to select major cities in North America. The performers are hailed as pioneers in the New York rap scene. Wu-Tang Clan, for instance, heavily influenced the up-and-coming rappers on the East Coast with their debut album, Enter the Wu-Tang (36 Chambers), released in 1993. The record was met with critical acclaim and resonated well in the hip-hop scene. It has also been regarded as one of the greatest rap albums of all time. Jumpstarting what is called the East Coast Renaissance, Enter the Wu-Tang paved the way for other New York rappers, such as Nas, Notorious B.I.G., Jay-Z, and Mobb Deep.
Fellow New York native, Nas, is also a pioneer that helped revive the hip-hop scene in New York. His 1994 debut album, Illmatic, played a significant role in putting East Coast rap on the map. The album debuted at number 12 on the Billboard 200 chart and topped the R&B/Hip-Hop Albums chart. Illmatic spawned the massive hip-hop hits "Halftime," "It Ain't Hard to Tell," "The World is Yours," and "One Love." In 2020, Rolling Stone published the 500 Greatest Albums of All Time, in which Illmatic ranked at number 44.
Tickets to see Nas and Wu-Tang Clan at the Pine Knob Music Theatre are now available!