Pine Knob Music Theatre | Clarkston, Michigan
Drop everything and stop…It's Hammer time! If you now hear that infectious baseline and start bobbin' your head, it's a sign that you've been invited to the coolest 90s party ever — the "HAMMER'S HOUSE PARTY TOUR" ! Legendary rapper MC Hammer is going down from city to city in his 90s nostalgia tour bus. One of his most exciting tops will be right here at the DTE Energy Music Theatre on Friday 26th July 2019. And yes, tagging along with the Hammer are Sir Mix-a-Lot, Coolio, Biz Markie, DJ Kool. Now that's what you call awesome! Now it's time for you to get your hommies together and start booking tickets. It's now or never!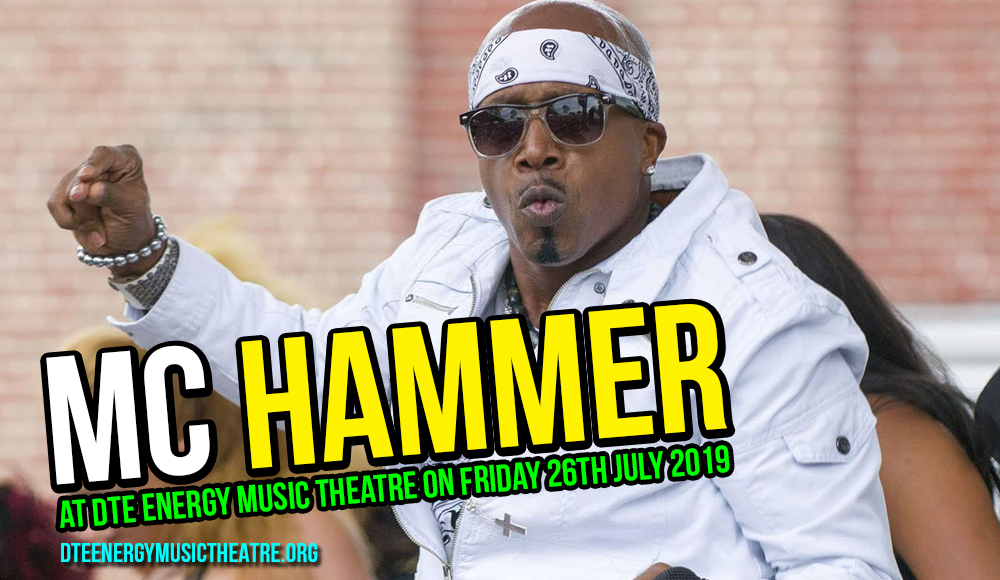 When he says 'it's Hammertime!', the room explodes with a vibe that spells
'p-a-r-t-y' ! MC Hammer is touted as the "forefather/pioneer" and innovator of pop rap. Marked by his ultra-catchy rap ditties, his snazzy dance moves, and yes, his flamboyant, signature Hammer pants! All these magical elements and showmanship make him a truly remarkable and unforgettable entertainer.
With sales of over 50 million albums worldwide, MC Hammer was the first hip hop artist to achieve diamond status for an album. He has received numerous accolades as an entertainer. BET ranked Hammer as the #7 "Best Dancer Of All Time". Vibe's "The Best Rapper Ever Tournament" declared him the 17th favorite of all-time during the first round.
MC Hammer has had his share of ups and downs in his career. But for his fans, his music never fails to perk-up and pump-up the party. And this tour, the "HAMMER'S HOUSE PARTY TOUR" is something that MC Hammer himself has been looking forward to. "When Jeff pitched the idea to me for Hammers House Party, I loved the concept and the potential lineups, and we collectively hit the ground running. It's Hammertime."
Hammer and the gang are getting the party started and they're just waiting for… you! Yes, those tickets now!