Pine Knob Music Theatre | Clarkston, Michigan
Two of the greatest names in American Rock and Roll are gearing up to bring The Sharp Dressed Simple Man Tour to you. The iconic bands, Lynyrd Skynyrd and ZZ Top will co-headline at the Pine Knob Music Theatre on Saturday, August 26, 2023, and together have over 100 years of pure rock and roll legacy behind them. So, if you only go see one gig this year, make sure it is this one, get your tickets right now and expect an absolute firecracker of a show, featuring the very best in beards, and sharply dressed simple men.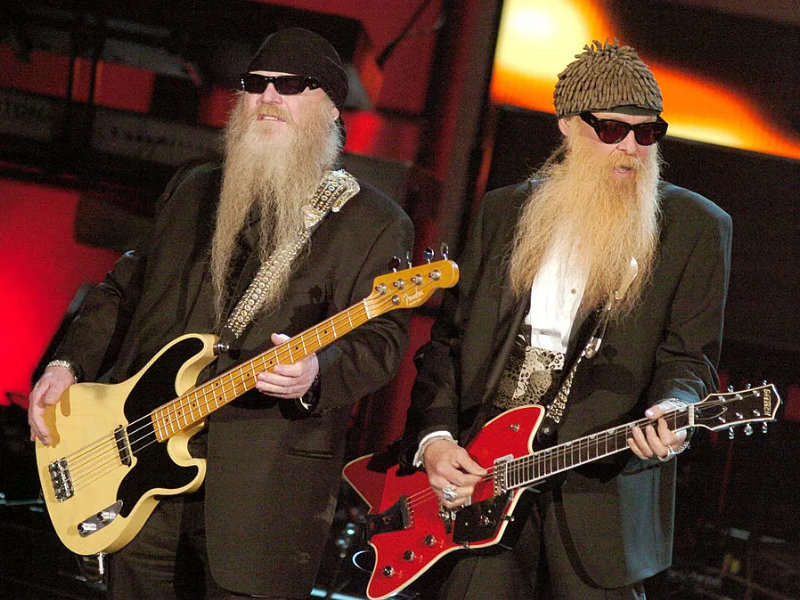 It's fitting that 2023 marks the golden anniversary of the release of Lynyrd Skynyrd's groundbreaking debut album, "Pronounced 'Lh-'nérd 'Skin-'nérd," as the band continues to resonate with listeners of all ages. Always touring, Van Zant reveals, "It's a look at the meaning of Lynyrd Skynyrd to its legion of devoted followers." One of the best feelings in the world is taking Skynyrd on the road and putting on a great show for the fans. "We're still here, and we're still rocking out," Rossington says. "We wanted to keep the name honorable and do justice to our fallen brothers." Members of the Rock and Roll Hall of Fame, Lynyrd Skynyrd have sold tens of millions of records and amassed billions of streams across their 60 studio albums, almost no other band can match Skynyrd's significance in shaping American popular culture.
Ronnie Van Zant, Allen Collins, Steve Gaines, Ed King, Billy Powell, Bob Burns, Leon Wilkeson, and Hughie Thomasson are just a few of the band's departed members who have left an indelible mark on the group's music and legacy. Lynyrd Skynyrd is still active with current members Johnny Van Zant, Rickey Medlocke, Mark "Sparky" Matejka, Michael Cartellone, Keith Christopher, Peter Keys, Carol Chase, and Stacy Michelle. Gary Rossington has maintained a significant role and creative influence within the group, despite only infrequently performing live.
The members of "That Little Ol' Band From Texas" have been playing and recording rock, blues, and boogie for over fifty years, much to the delight of their countless fans. It's not just the music that has allowed ZZ TOP to transcend language and cultural barriers; it's also the beards, hot rod cars, spinning guitars, and that magic keychain. The members of two Houston bands, Billy Gibbons' Moving Sidewalks and Frank Beard and Dusty Hill's American Blues, joined forces in 1969 to form ZZ TOP. The album Tres Hombres by ZZ Top, which included the massive hit "La Grange," propelled the band to prominence in 1973.
In 1983, ZZ TOP released an album called Eliminator, which would turn out to be a watershed moment in the band's history. They stayed true to their bluesy beginnings while incorporating the technological flourishes that made songs like "Sharp Dressed Man" and "Legs" instant hits on MTV. Soon after its release, the album was one of the first to receive the record industry's highest honor, the "Diamond" certification, signifying sales of 10 million or more copies. In the past 50 years, they've played for more people on more continents than any other band, and a documentary about them, That Little Ol' Band From Texas, was nominated for a Grammy.
There has been a consistent line-up of Gibbons, Hill, and Beard (who is, ironically, clean-shaven) for over 50 years. When Dusty had to take a break from the tour in the summer of 2021, Elwood Francis stepped in to fill in on bass guitar and has been doing so ever since. The band's internal motto, "Tone, Taste, and Tenacity," sums up what makes ZZ TOP so great. They are practically alone in their pursuit of true roots music. Blues forefathers like Muddy Waters and B.B. King, and more contemporary figures like Jimi Hendrix and the British blues rockers, have all been influenced by ZZ Top.