Pine Knob Music Theatre | Clarkston, Michigan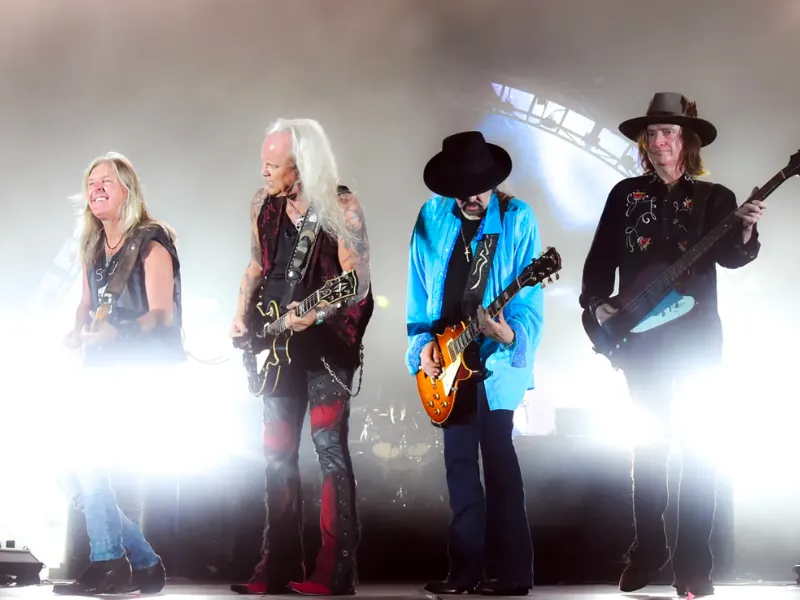 It's a great time for rock fans because Lynyrd Skynyrd and ZZ Top have heard your requests! They announced a continuation of the Sharp Dressed Simple Man Tour with 36 fresh new dates across North America in 2024. If you didn't get the chance to catch them live in 2023, this is the perfect opportunity! They're landing in Clarkston, Michigan and you wouldn't want to miss them again.
Lynyrd Skynyrd and ZZ Top will bring the show to the Pine Knob Music Theatre on Friday, the 13th of September, 2024. Joining them as the supportive act is the beloved southern rock band, The Outlaws. This is definitely a concert you will never forget, so mark your calendars because you're all coming to this show!
If you don't have tickets to see Lynyrd Skynyrd and ZZ Top in Clarkston yet, fear not. You can secure yours right here by clicking 'GET TICKETS.' Hurry and purchase yours before tickets sell out!
​​ZZ Top, the blues rock band hailing from Texas, is renowned for chart-toppers like "Legs" and "Sharp Dressed Man." On the Southern rock front, Lynyrd Skynyrd is a powerhouse with timeless classics such as "Free Bird," "Sweet Home Alabama," and "Simple Man" frequently dominating their setlists.
ZZ Top hit their 50-year mark as a band in 2019, and Lynyrd Skynyrd is celebrating the same milestone this year. To mark the occasion, they dropped "Fyfty," a four-disc box set that's like a musical time capsule of their Southern Rock journey. And guess what? It's not just a stroll down memory lane because they threw in some unreleased gems too! One of the highlights is a live version of "Gimme Three Steps" recorded during the late guitarist Gary Rossington's final gig with the band.
The bands are no strangers to rocking out together too! They've shared the stage extensively before, with a memorable string of dates in 1999 and 2000. The good news? They couldn't resist the urge to team up again earlier this year, giving fans another dose of their incredible collaboration. These legendary bands are all about creating unforgettable musical experiences, and with that, they're extending the tour right to 2024.
If you didn't get the chance to catch Lynyrd Skynyrd and ZZ Top live in 2023, you have the opportunity to see them in your city next year! They're landing in Clarkston, Michigan and are performing a huge show at the Pine Knob Music Theatre. It's going to be a rock concert you would not want to miss!
They're super excited to be hitting the road together again. "It was kind of a rekindling of kindred spirits," Billy Gibbons told UCR in July as the 2023 run kicked off. "It's a little known fact that ZZ Top gave Lynyrd Skynyrd one of their first official paying gigs, way, way back in the day."
You need to be there when they perform in Clarkston! They're bringing along The Outlaws to make an even more exciting show. Get your tickets before they sell out!