Pine Knob Music Theatre | Clarkston, Michigan
Good news, ladies (and gentlemen): After the massive success of last summer's stadium tour, Georgia's finest country singer, Jason Aldean is back! He will be heating up the DTE Energy Music Theatre stage with his fiery Burn It Down Tour! Joined by Tyler Farr who is fresh on the country scene & 'Chillin' It' star, Cole Swindell. It's a wild line-up, so make sure you are there for a good ol' knees up!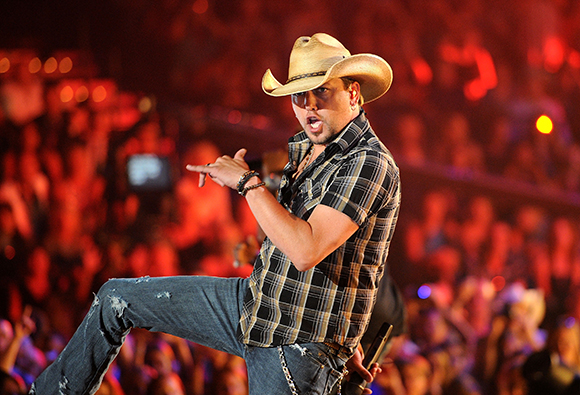 With over 10 million album sales and 13 number ones under his belt, Georgia native Jason Aldean has quickly become one of the biggest chart topping stars on the current country music scene.
Early on in Jason Aldean's life, it was clear that he had country music in his heart, his regular appearances at area talent contests when he was just a teenager, grabbed the attention of many and encouraged him to join the house band at Nashville South in Macon. As soon as he graduated from high-school, his entire focus turned towards music and how he would make a career for himself. Working full-time as a musician, Jason Aldean moved to Nashville in 1998 and continued to gig like crazy until he attracted the attention of the independent label Broken Bow Records. In 2007 he released his album "Relentless" which featured the hit single "Johnny Cash."
"Don't You Wanna Stay," "Dirt Road Anthem," "Night Train," and "Old Boots, New Dirt" are just a handful of his singles that have smashed the country charts over and over again!