Pine Knob Music Theatre | Clarkston, Michigan
There is so much to be excited about at Jason Aldean's "Highway Desperado" tour because in addition to seeing the man who is currently the hottest talent in country music, you will also get to experience a plethora of special guests such as Mitchell Tenpenny, Corey Kent, and Dee Jay Silver. On Friday, September 8th, 2023, at the Pine Knob Music Theatre, fans of country music will be getting ready for an electrifying performance, and as a result, it should come as no surprise that demand is exceeding supply and tickets are going fast. You can reserve a seat by clicking the "Get Tikcets" button, but you'd better act fast.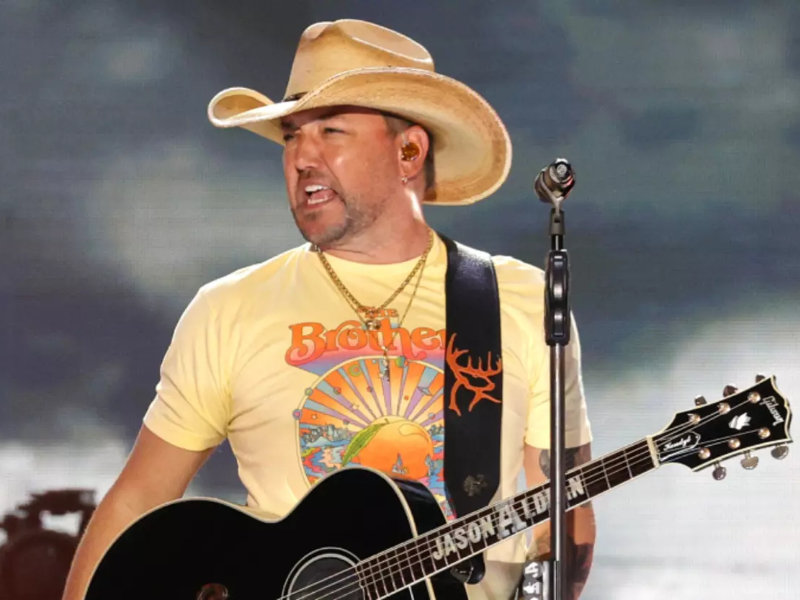 Jason Aldean is unmatched in the realm of contemporary country music. As a result of his 15 billion streams, 20 million album sales, and 27 No. 1 singles, he has been named Artist of the Decade by the Academy of Country Music three times in a row. The combination of his proven success on the concert circuit and the impressive roster of celebrities he plans to invite make his upcoming tour a guaranteed success.
The definition of an overnight success in country music has been forever altered thanks to Mitchell Tenpenny, a multitalented performer whose debut single, "Drunk Me," has accumulated an unprecedented 618 million total on-demand streams. Many groups, such as the Academy of Country Music and the Country Music Television Awards, gave him serious consideration for a nomination. Influenced by a wide range of artists, including the Eagles, Keith Richards, and the Turnpike Troubadours,
Corey Kent is one of country music's most exciting new voices. Since its debut on the Billboard Hot 100 in 2023, his autobiographical song "Man of the House" has amassed over 190 million on-demand streams, reached #15 on the Hot Country Songs Chart, and stayed in the Top 20 at country radio. His 2022 was largely taken up by his concert tour, which was met with enthusiastic audiences everywhere.
In a short amount of time, Dee Jay Silver has risen to the ranks of one of the most famous DJs. This innovative performer has wowed audiences with his rock-themed freestyle DJ sets all over the world. Nightclubs in cities like Las Vegas, Boston, and Miami regularly host DJ Silver. He is currently touring as a DJ for country music superstar Jason Aldean.
The concert is nothing short of awesome, thanks to the fantastic musical talent, the impressive roster of performers, and one of the best venues around. There has been a much faster-than-anticipated demand for tickets, so if you want to go (and everyone will), you should buy them as soon as possible. Stop wasting time and go ahead and click the "Get Tickets" button now.