Pine Knob Music Theatre | Clarkston, Michigan
Legendary blues rockers, J Geils Band are coming to DTE Energy Music Theatre on Friday 11th September 2015!
Packing out arenas since the 1970's, J Geils continue to impress with their classic rock sound! Their 1981 album, Freeze-Frame helped to put them on the map and included the smash hit – 'Centerfold'. The track exploded into the U.S charts and stayed at number 1 for six consecutive weeks! 35 years later, J Geils Band are back – don't miss out on this unbelievable chance to see them perform LIVE!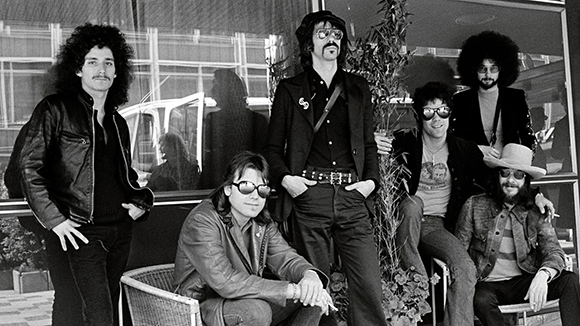 J Geils Band are known for being one of the most popular touring band of the 1970's. Although the band originated from Boston, U.S.A, their sound suggested the movement of blues-rock happening in Britan at the time. They were groundbreaking as they helped to bring the movement over seas to America, giving way to artists such as; The Eagles and The Doors.
J Geils Band crafted their sound with a merge of obscure synthesized psychedelia, catchy R&B and hard hitting rock – which captured the age of the 1970's – 80's perfectly.
Although they were not to gain overnight commercial success, they did later hit the jackpot in 1981 with their 12th studio album, Freeze-Frame which consisted of well produced new wave pop singles, a sound that had never been heard before.
The album proved just how talented this band truly was and gained them a dedicated fan base that exists to this day. J Geils Band are one of the longest running rock bands ever, with an impressive career of over 47 years! Now in 2015, they have returned, bigger and better than ever – catch them on tour this fall, you won't regret it!