Pine Knob Music Theatre | Clarkston, Michigan
Brace yourselves for another incredible night of alternative rock music from two of the most prominent bands in US soil today. Incubus and Sublime with Rome will Drive you excited and turn Pine Knob Music Theatre into a House Party that will surely make your summer memorable! Grab your tickets now and prepare to sing along this Wednesday, August 10, with Incubus' hit songs such as "Wish You Were Here," "Anna Molly," and "Drive." Jump along with Sublime with Rome's alternative-reggae hits such as "Take it or Leave It," "House Party," and "Wherever You Go." Invite the entire gang for this summer event that will turn your boring Wednesday night into an exhilarating summer experience!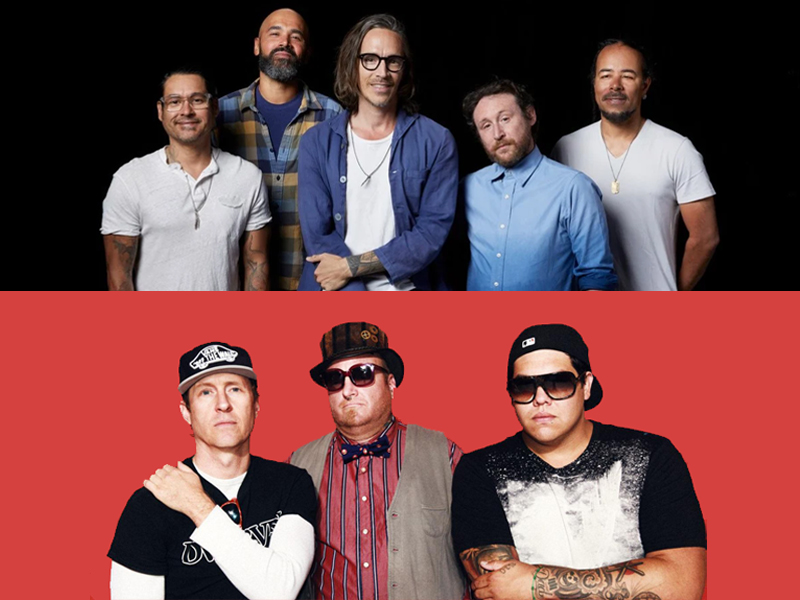 As one of the most well-established bands in the last two decades, Incubus needs no introduction to rock and alternative fans all over the world. Their prominence is evident in the band's massive success in the last 20 years. Thanks to the band's discography, which continually changed direction and growth. Their albums "Morning View," "Make Yourself," and "S.C.I.E.N.C.E." cemented their place among alternative rock's greats.
After two decades of giving their fans one hit after another, the Brandon Boyd-led band is still showing the younger bands how it should be done. Although fans are still waiting for a follow-up of their 2020 EP entitled "Trust Fall (Side B)," they are not complaining as the California-based band will finally push through with their tour this year. Due to the pandemic, all 27 shows of the band were canceled or rescheduled, to fans' dismay. Now, the long wait is over! The five-man alternative rock band is finally back on the road for their North America Summer Tour.
The 27-date tour commences July 24 in West Palm Beach, Florida, and concludes in early September in Bend, Oregon. The band will be stopping at US's major venues — and it is looking good for all Michigan fans because the Grammy-award-winning band will stop at Pine Knob Music Theatre on Wednesday, August 10, 2022.
Adding to the excitement of the concert is the inclusion of the reggae-alternative rock band Sublime with Rome. Since 2009, the band has paid honor to Sublime's original lead's (Bradley Nowell) memory while also creating a new sound. Their albums are all well-received by both critics and fans. Thus, Rome Ramirez and the rest of the band are not stopping from reinventing themselves in the rock music scene.
In addition, the band is known to give their fans a great time during their live shows through Rome's powerful vocals and the band's great instrumentality. Thus, its inclusion in Incubus tour is a treat for all audiences. Whether you are a fan or just heard of them, you got to see them live.
Tickets for this concert tour have gone on sale last March 18, 2022. Thus, only a few seats are left, so don't waste time placing your ticket orders now! Grab those tickets, and let us all prepare to rock with Incubus and Sublime with Rome!