Pine Knob Music Theatre | Clarkston, Michigan
If you wanted to see one of the biggest rock bands in the world right now, you're in luck. Imagine Dragons are continuing their "Evolve," tour into 2018, giving everyone the opportunity to catch the phenomenal stadium rockers live! Coming to the DTE Energy Music Theatre on Thursday 21st June 2018! Don't miss out! No service fees or shipping charges apply for tickets bought from this website, so there's no reason to delay – grab your tickets now before they disappear!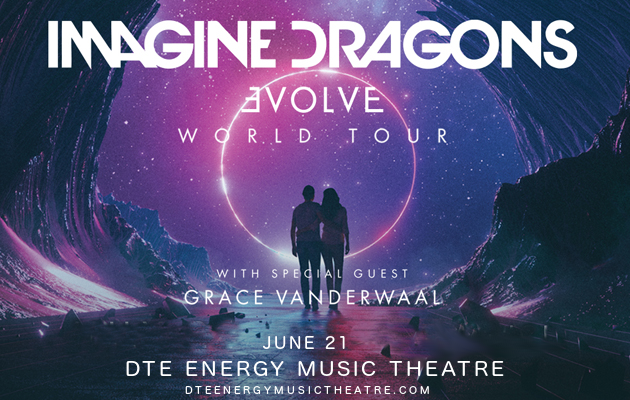 The title of the latest album says it all – "Evolve," is a progression for Imagine Dragons, into all new musical and lyrical territory. "Walking the Wire" is about the feeling of a relationship that feels a little dangerous," frontman Dan Reynolds said in an interview, discussing writing on the themes the themes of love that appear on the record, a first for him as a songwriter. "It can feel exhilarating at times or it can all fall apart at any moment. It's like walking a tightrope, because when you're up high it's beautiful, but it also is scary. That's how all my relationships have been. That song explores that."
Are you hyped to hear all the new material live?? We sure are!! Don't wait about – grab your tickets NOW while you can!!