Pine Knob Music Theatre | Clarkston, Michigan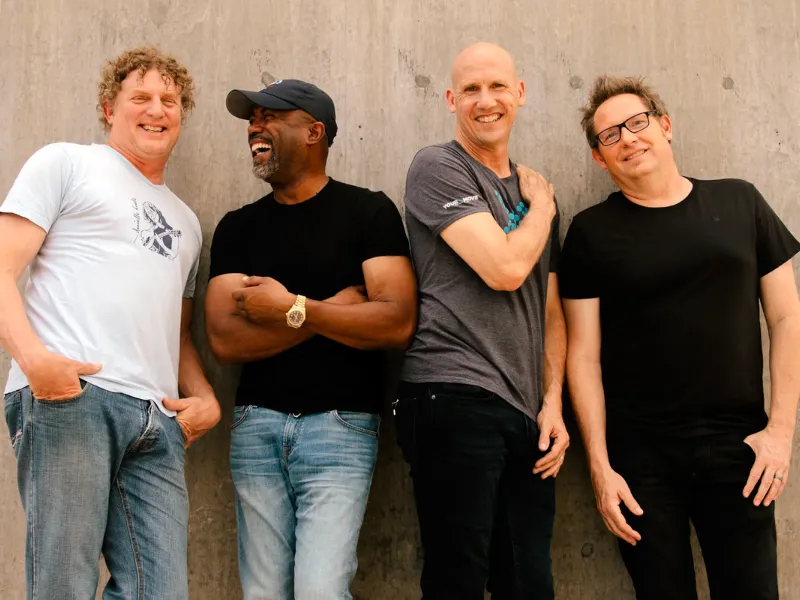 We are pleased to announce that the iconic pop-rock band Hootie & the Blowfish are making their way to Clarkston, Michigan. They're returning to the road this 2024 on a tour dubbed as the Summer Camp with Trucks Tour. The trek will see the band on a 43-date run across the United States and Canada. Gear up because they're bringing the show straight to your city!
Catch Hootie & the Blowfish when they perform at the Pine Knob Music Theatre on Thursday, the 6th of June, 2024. Don't miss out on the opportunity to catch this Grammy Award-winning band live in action! It's going to be an epic night. So, call your friends and make plans to come see this show!
Get your tickets for Hootie & the Blowfish's concert in Clarkston today. Tickets are on sale right here and you may secure yours by clicking 'GET TICKETS'.
Guess who's hitting the road and bringing back those feel-good vibes? Hootie & the Blowfish, baby! They're making a triumphant return in 2024 with the Summer Camp with Trucks Tour, and it's gonna be one epic ride, thanks to Live Nation. Oh, and they're not coming alone – they've got special guests Collective Soul and Edwin McCain joining the party.
You know the crew – Mark Bryan, Dean Felber, Darius Rucker, and Jim "Soni" Sonefeld – the guys who kicked off this pop-rock sensation back in their University of South Carolina days. Now, they're hitting up 43 cities across the U.S. and Canada, making this the first full tour since 2019. Talk about a comeback!
These legends have more than 25 million albums under their belt, and let's not forget the 2x Diamond-certified debut album, Cracked Rear View. That bad boy is still hanging out in the top 10 best-selling albums in music history. Plus, they've dished out 17 Billboard-charting songs to date. These guys are basically the rock stars of rock stars!
Get ready for a summer of nostalgia and killer tunes as Hootie & the Blowfish roll through town. It's gonna be a trip down memory lane with chart-toppers and Grammy-winning magic.
"Basically overnight, our lives changed when Cracked Rear View did what it did – and yet as we quickly moved from vans and college bars to tour busses and arenas, not much else changed with how we approached making music and sharing it with our fans," said Mark Bryan in a statement. "Edwin McCain told someone at the time that touring with us felt like summer camp with trucks… and that's exactly how we want next year to feel, too. We can't wait for you to join us!"
The band's super excited to see the faces of all their fans once again! Get ready to rock along with them when they land in Clarkston, Michigan. It's going to be a show you'll never forget! So, go ahead and get your tickets before the show sells out!