Pine Knob Music Theatre | Clarkston, Michigan
This summer, the sensational jam band Gov't Mule is embarking on a very rare Pink Floyd tribute tour! The outing, aptly named The Dark Side of the Mule Tour, will cover 12 select cities across North America! This special series of shows are held to celebrate Pink Floyd's Dark Side of the Moon's 50th Anniversary! Gov't Mule's electrifying set is guaranteed to be packed with hits from the iconic album and several other Pink Floyd staples. On Wednesday, 2nd August 2023, The Dark Side of the Mule Tour will make a pit stop at the Pine Knob Music Theatre in Independence Township, Michigan! If you're keen on attending this highly-anticipated show, you better buy your tickets now before it's too late!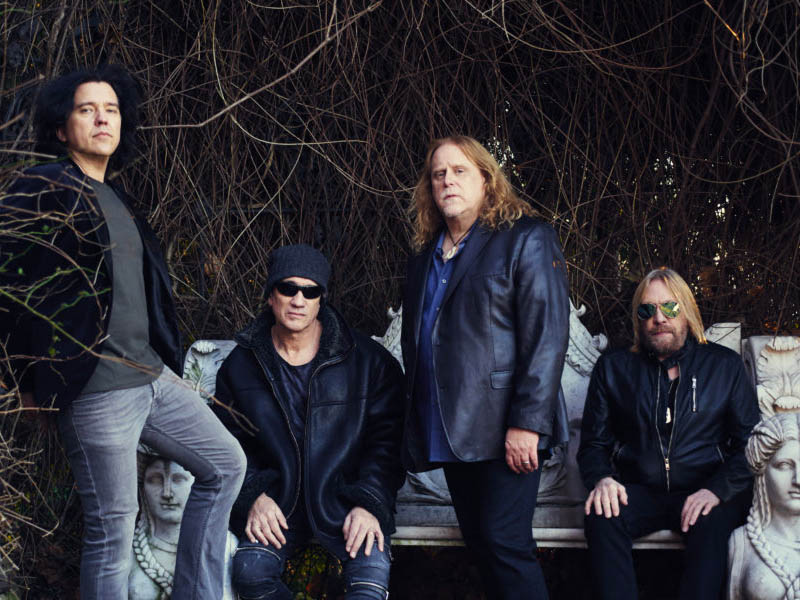 Gov't Mule is a Grammy-nominated band known for its high-energy shows and extensive southern rock jams. The band began as a project by renowned guitarist Warren Hayes and bassist Allen Woody who has amazing work with Allman Brothers Band. Gov't Mule emerged in 1994 and dropped their self-titled debut album one year later. Many of Gov't Mule's releases include incredible live albums. In 2003, they released the Deepest End, Live in Concert, their first effort to be certified gold. By 2006, the band's seventh studio release, High & Mighty, have entered Billboard's Independent Album chart, peaking at number 3. The follow-up record, Mighty High, also performed impressively, placing at a cool number 9.
In 2008, Gov't Mule performed a special Halloween show in Boston featuring all Pink Floyd songs. They recorded their performance and released it six years later as a live album titled Dark Side of the Mule. This 2023 will be the first time for Gov't Mule to embark on a full Pink Floyd tribute tour. Hayes recalled that they never expected the one-time event to turn into a full tour. "This all started so organically with what we thought would be a one-time Halloween performance. Since then, Dark Side of the Mule has grown into something else. It's a blast to perform this material, but our intent is to do it for one final tour in celebration of the 50th anniversary of Dark Side. Don't miss it!"
If you're keen on experiencing an incredible band performing Pink Floyd's phenomenal music, this is your chance to score tickets! Access to the Dark Side of the Mule live at the Pine Knob Music Theatre is now available!