Pine Knob Music Theatre | Clarkston, Michigan
Have you ever wanted to see 80s rock legends performing live? You do? Well you're in luck because not only will Foreigner be live at Pine Knob Music Theatre on Wednesday, August 30th 2023 but Loverboy will also be joining them. The duo always perform to sold out crowds in spectacular fashion and of course this time will be no different, but tickets will sell out very quickly so if you don't want to be disappointed, make sure you purchase your place right here and now. It is not something to be missed out on.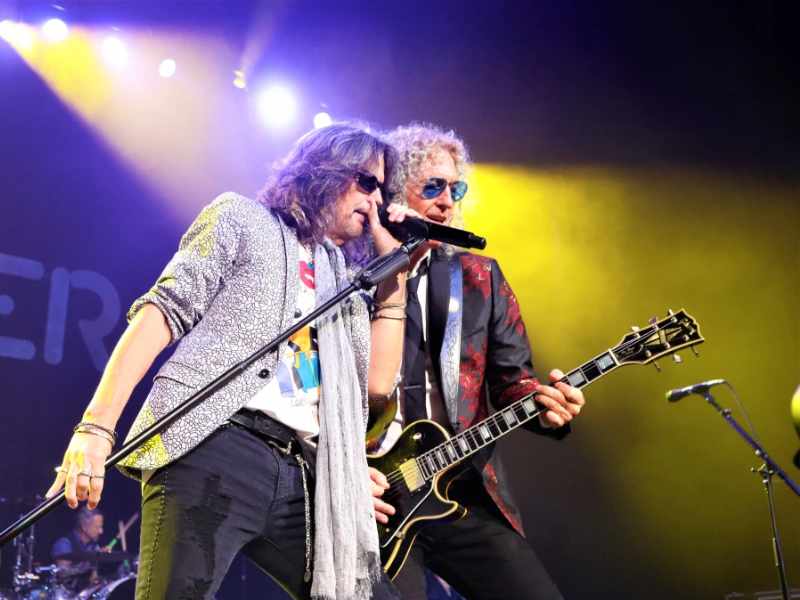 It will be their last time touring and your last time to experience them live on stage. Unfortunately, Foreigner has announced their Farewell tour, which is pretty sad news. On the plus side, this tour is going to be one for the history books, and it promises to deliver in spectacular fashion. Foreigner has always enthralled audiences around the world, but there is something very special about this show – They have teamed up with Loverboy.
Foreigner and Loverboy both started their bands in the late 70s, and boy are we lucky they did! The duo have created huge chart topping hits such as; from Foreigner, I Want To Know What Love Is, Cold As Ice, Juke Box Hero, from Loverboy, Turn Me Loose, Heaven in Your Eyes, Take Me to the top and so much more.
Like all their shows, Foreigner will continue its long tradition with the Grammy Museum Foundation to invite choirs to open the show with Pitch Perfect styled performances of rock songs. If you haven't figured it out already, you really should! This is going to be one amazing show, but you have to be quick. Tickets will not be around for long, so make sure you get yours right here and now.