Pine Knob Music Theatre | Clarkston, Michigan
The mighty Florence + The Machine is coming to DTE Energy Music Theatre on Saturday 11th June 2016! With support from indie pop group, Of Monsters and Men. Florence + the Machine's How Beautiful record has already hit the ball rolling with hitting number one on the UK Albums Chart with 68,788 copies sold in its first week! With massive anthems such as; "Ship to Wreck", "Queen of Peace" and "Delilah," Florence Welch has really shown off her incredible songwriting talent.
As these amazing acts team up for a special night on the DTE stage, make sure you are in the crowd!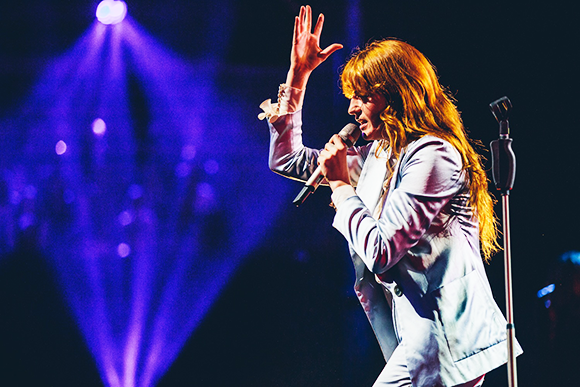 Front woman Florence Welch describes the brand new album's sound as… "It's out in the middle of nowhere, rocks and stones everywhere. Like being on Mars. It was aggressive. Intense. And really cathartic as well, because all these songs for the new album, full of these emotions – I'd been sitting and living with them for a really long time."
Florence and The Machine have been a global hit since the word go, their success begun back in 2006 as they formed the band and then in 2009 released their debut album "Lungs," soon tracks from the record where being played on repeat on the radio and Florence Welch's unique and powerful voice was crafting them a long lasting spot in popular music, first with "Kiss with a Fist" and then with anthems such as "You've Got The Love", "Dog Days Are Over," and more recently "Shake It Out" and the breathtakingly beautiful track "Queen Of Peace."