Pine Knob Music Theatre | Clarkston, Michigan
As per tradition, the summer season at DTE Energy Music Theatre opens on Friday 26th May 2017 with a concert from our beloved rock star Eddie Money!! Get your tickets now to see this much-cherished show, as it AWLAYS sells out!!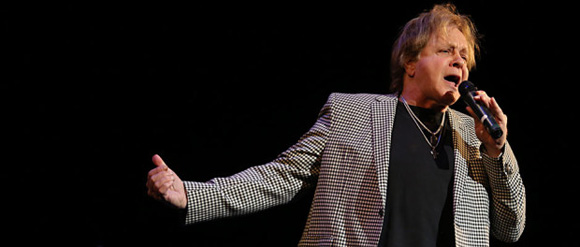 Born Edward Mahoney and growing up in Plainedge on Long Island, he was trained as a law enforement officer in the same vein as his father, grandfather and brother, but found he was more interested in music, eventually leaving his police career and moving to Berkeley California, to pursue a career in the field. After a short stint performing in city clubs, making himselve known for his fantastic vocals and multi-instrumental ability on saxophone, guitar, keyboards and harmonica, he was signed to Columbia Records, and charted with well-known singles "Two Tickets TO Paradise" and "Baby Hold On," in the late 70's, making full use of the flourishing music video scene with his songs "Think I'm n Love," and "Shakin."
After a 3-year hiatus, Eddie Money made a massive comeback in 1986 with the "Can't Hold Back," album, which saw several top 10 hits, including "I Wanna Go Back," and "Take Me Home Tonight," a duet with Ronnie Spector, following it up immediately with the incredible 1988 chart-topper "Walk On Water."
Today, he's still touring and playing his hit singles to hoardes of delighted fans. Make sure you're among them on Friday 26th May – get your tickets today and get down to the DTE Energy Music Theatre doors early on the day to get the best spot possible!