Pine Knob Music Theatre | Clarkston, Michigan
Hey you! Are you ready? Are you ready to get down with The Sickness?! Are you ready to get down with Disturbed, Breaking Benjamin and Jinjer at Pine Knob Music Theatre on Friday, September 1st 2023 for the Take Back Your Life Tour? That's right, it's time to take it all back, grab some tickets and live your life how you want to, rock out to some serious 90s rock music and stop giving a flying f*** about everything! Hold on tighter, fight harder, and persevere forever, this is your life.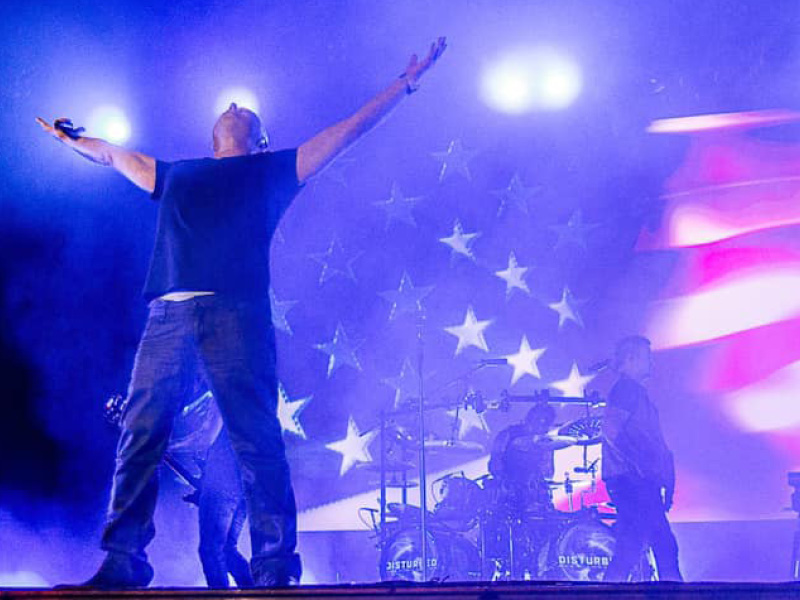 Disturbed quietly dominated hard rock on their own terms after emerging from Chicago at the turn of the century with an insidious, infectious, and inimitable vision. They make music that makes you want to hold on tighter, fight harder, and persevere forever. It's why they've quietly risen to the forefront of 21st-century rock, with record-breaking sales of over 17 million units, nearly 8 billion streams, and sold-out shows all over the world. The two-time Grammy Award nominees have notched five consecutive number one debuts on the Billboard Top 200, joining Metallica as the only other hard rock group to accomplish this feat.
Since their influential 5x-platinum debut The Sickness in 2000, they've built a bulletproof catalog highlighted by a string of smashes such as platinum "Stupify," "Inside The Fire," and "Land of Confusion," 2x-platinum "Stricken," 6x-platinum "Down With The Sickness," and 7x-platinum "The Sound of Silence," to name a few. The latter was nominated for a Grammy Award in the category of "Best Rock Performance," while the band was named "Best Rock Artist" at the 2017 iHeartRadioMusic Awards. Disturbed, on the other hand, never stops, kicking off their next chapter with their 2022 album Divisive, which includes their 15th number 1 at Rock Radio, "Hey You," "Unstoppable," and more.
Divisive is Disturbed's eighth studio album, released on November 18, 2022. The album's first single, "Hey You," was released on July 14, 2022, and is said to be similar to the band's earlier albums such as, The Sickness, and, Ten Thousand Fists. The album peaked at 13 on the Billboard 200, 3 on the Top Rock Albums chart, and 1 on the Top Alternative Albums, Digital Albums, and Hard Rock Albums charts.
Meanwhile, Theory of a Deadman's new album, Dinosaur, will be released on March 17. Breaking Benjamin is still riding high on the success of their 2018 album, and Aurora, a reimagined collection of existing songs, released in 2020. Jinjer is still touring in support of their 2021 album, Wallflowers.