Pine Knob Music Theatre | Clarkston, Michigan
The veteran country hitmaker Dierks Bentley will perform at Pine Knob Music Theatre on Friday, June 2, 2023, alongside upcoming country star Jordan Davis and fleet fingered Molly Tuttle. Dierks Bentley will be pulling out all the stops to bring you the very best of his brand-new album, Gravel & Gold. So, it is your turn to do your very best to get some tickets and get yourselves to the Pine Knob Music Theatre for an epic Country Rock night!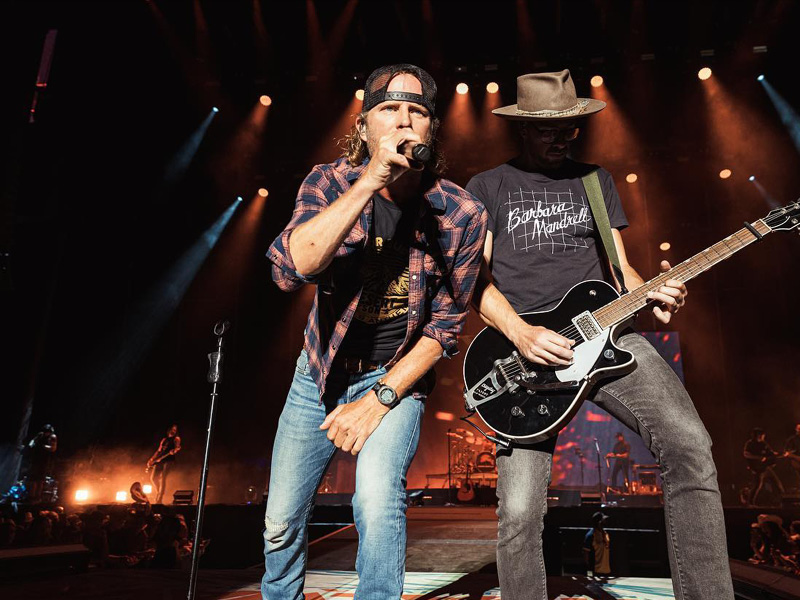 Dierks Bentley's tenth studio album, Gravel & Gold, is his tenth studio album. It was released on February 24, 2023, and debuted at No. 14 on Billboard's Top Country Albums and No. 73 on the US Billboard 200, with the lead single, "Gold," debuting at No. 1 in Canada and No. 90 on the US Billboard 100, 11 on the Country airplay chart, and 22 on the Hot Country Songs chart. Gravel & Gold combines traditional country composers like Jon Randall and Neil Thrasher with rock and pop songwriters like Hardy and Luke Dick. Along with a Billy Strings appearance, there is the magnificent duet "Cowboy Boots" with Ashley McBryde, as well as bluegrass music superstars Sam Bush, Jerry Douglas, Charlie Worsham, and Bryan Sutton.
"This album would not exist if I hadn't come back, and I fell back in love with Nashville," Dierks explained in an interview. "My mindset as I was making the album was, 'It might be gravel, but it feels like gold.' Changing your perspective on stuff can really change your life." He went on. "If I had to hand somebody an album and say, 'This is who I am, this would be the one.'" "With new music, a whole new set and vibe along with incredible musicians and singers to share the stage with.… I can honestly say I think this will be our best tour ever."