Pine Knob Music Theatre | Clarkston, Michigan
Fans of 80's synthpop – and for that matter, fans of music full stop, because this band has influenced just about every artist there is – we have some VERY exciting news!! With their upcoming March release "Spirit," none other than the mighty DEPECHE MODE are going on a colossal worldwide summer tour! On Sunday 27th August 2017, the legendary band will perform at the DTE Energy Music Theatre. Have a listen and watch the video for the first single from the new album, entitled "Where's The Revolution," below, but don't get too distracted – tickets for this event will disappear faster than you can blink! Hit the "Buy Tickets," button to get yours now!!!!!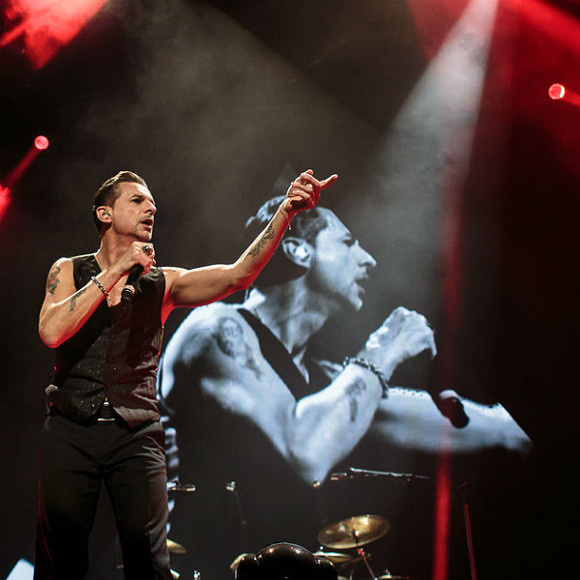 Formed in 1980 by Dave Gahan on vocals, Andy Fletcher on bass guitar, and Martin Gore and Vince Clarke on songwriting, guitar and keys, Depeche Mode's debut, "Speak and Spell," was released to hugely positive critical reception, hitting number 10 on the UK Albums Chart. Since Vince Clarke departed the band and Martin Gore took over songwriting duties, establishing the band's distinctly dark and gothic sound, they saw a pattern that has only been repeated with each subsequent release, with each album growing their audience and receiving increasingly rave reviews from critics. "Delta Machine," the band's most recent release in 2013, was praised by Entertainment Weekly as ""the strongest album the group has put out this century"!!
It's no wonder that everyone is so excited to see what the legendary group are about to deliver next. Make sure you catch the experience live!!