Pine Knob Music Theatre | Clarkston, Michigan
Daryl Hall & John Oates comes to DTE Energy Music Theatre on Monday 18th July 2016
"Rich Girl", "Kiss on My List", "Private Eyes", "I Can't Go for That (No Can Do)", "Maneater", "One on One", "Out of Touch"…and this hit list would just go on and on… The depth and breadth of Daryl Hall and John Oates' song catalogue is more than enough to fill a full concert set-list. Hence, let this be a warning: once the music starts, you'll never stop singing, your feet would never stop dancing, your head will keep on bobbing to their infectious rhythms and catchy harmonies.
Fans of Daryl Hall and John Oates will definitely grab this as an opportunity to get together for a blast-from-the-past reunion party. If you want you and your squad to secure a spot where you can celebrate great times and awesome memories with songs that made an indelible mark in your lives, get those tickets right here, right now!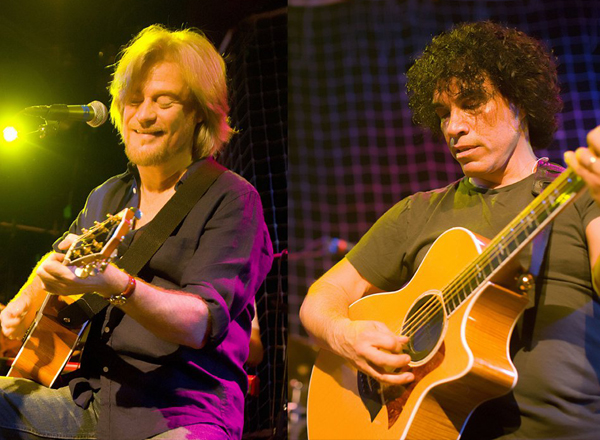 Hall & Oates have become one of the most famous duo's in the music world. With endless hits that have become worldwide phenomenons – this act are one that will stay in the hearts of many for years to come. Their classic sound defined the 1980's new wave era of combining rock and soul together to create powerful tracks with catchy chorus', funky beats and intense hooks that keep fans dancing til through the night.
As they exploded onto the mainstream in the mid 1970's and even more so in the 80's, Daryl and John became ahead of many on the music charts all over the world. With a whopping 34 chart hits, seven RIAA platinum albums, and six RIAA gold albums – these guys have produced 40 milion record sales… making them the number 1 duo and number 15 on the top 100 greatest artists of all time!