Pine Knob Music Theatre | Clarkston, Michigan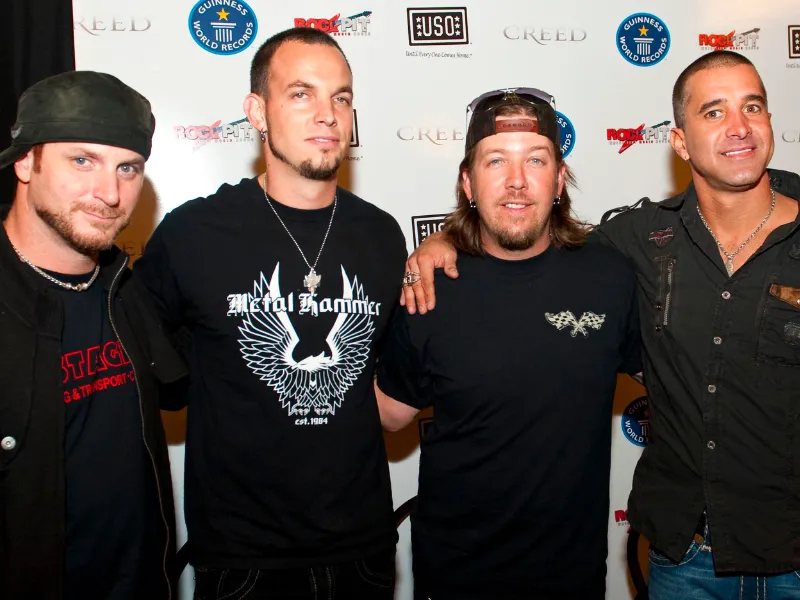 One of the most famous rock bands of the late 90's have just announced their first ever reunion tour! Creed is ecstatic to take the stage as a band once again and it's been a hot minute since their last performance together in 2012. Now, they're all set to go on their 40-date trek across North America. For fans in Clarkston, Michigan, fear not because the band is headed straight to your city!
Get ready for an explosion of sound by Creed as they take the stage at the Pine Knob Music Theatre on Wednesday, the 31st of July, 2024. Joining them as the show's supporting acts are 3 Doors Down and Finger Eleven - making it the ultimate rock experience! Don't miss out on this and brace yourselves for one of the biggest events of summer 2024!
Get your tickets to see Creed in Clarkston today! Tickets for the concert are on sale right here. Hurry before they sell out!
In July 2023, Creed dropped a massive bomb for all their fans. They announced an festival cruise called the Summer of 99' and it's going to be the first time the band is coming together since 2012. The cruise went on to sell out two weekends and it left fans wanting more.
"Summer of '99 and Beyond Festival in San Bernardino is going to be so special for all of us," says guitarist Mark Tremonti. "It is giving us a chance to bring performances from the cruises and tour together in one location. That show is going to be a highlight for us next year."
In case you didn't get a chance at the festival cruise, fear not. Creed also just announced a 40-date tour across North America! The band is ecstatic to hit the road again after over a decade of hiatus. The upcoming 2024 Summer of '99 Tour is produced by Live Nation and kicking off in July 2024. Gear up, people of Clarkston, Michigan, because the band announced a stop in your city! For the entirety of the tour, they're getting support from other famous bands such as 3 Doors Down, Daughtry, Switchfoot, Tonic, Big Wreck, and Finger Eleven.
If you're also a fan of 3 Doors Down and Finger Eleven, you're in luck because they're the openers for the show in Clarkston! Circle the date on your calendars because it's all happening on Wednesday, the 31st of July, 2024. Get ready to sing and rock along to all of Creed's, 3 Door Down's, and Finger Eleven's best hits! It's going to be the ultimate rock concert you've always dreamed of.
You can hope Creed performs some of their hit songs like "One," "Higher," "With Arms Wide Open" and "My Sacrifice." But until the tour begins, no one really knows what songs are included in the setlist. So, you're in for a surprise when you attend the show! It's time to hit play on your favorite Creed playlist and get into character for this upcoming concert!