Pine Knob Music Theatre | Clarkston, Michigan

Ladies and gentlemen, are you ready for the best night of your lives?? The incredible songwriter Chris Stapleton is coming DTE Energy Music Theatre on Saturday 19th August 2017!! With special guests Margo Price and Brent Cobbs, we promise you an evening of bluegrass, honky tonk, and more with the best dang country show you've ever been to!! So don't delay – click the "Buy Tickets," button above to ensure your place. But be speedy as these tickets are a-flyin' – the show's going to sell out fast!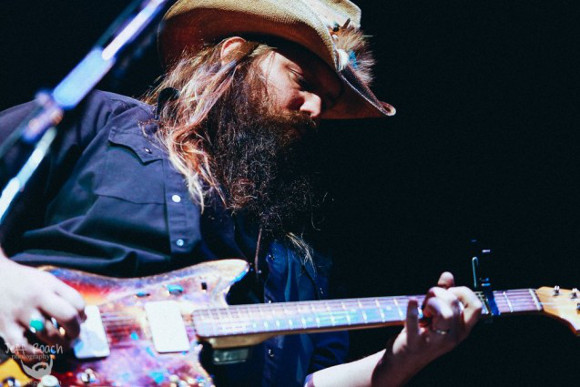 Bursting onto the mainstream country scene in 2015, Chris Stapleton, now a household… staple, was two years ago something of a dark horse, sweeping up more Country Music Awards than any other artist, (becoming the first to win Album of the Year, Best New Artist and Best Male Vocalist all at once!!) and taking part in a memorable duet with fellow nominee and chart-topping singer Justin Timberlake. But his success came from a hard-worn career that had him previously writing not only for his old bluegrass quartet, the SteelDrivers, but for a variety of other artists including Thomas Rett, Cheryl Crow, Luke Bryan, Peter Frampton and the mighty Adele!! In the 5 years after his leaving the SteelDrivers, Chris Stapleton honed his craft to a fine art, then delivered the result to the public with his debut album "Traveller." It blew everyone's minds! The album shot straight to number one, sold in excess of 1.7 million copies and earned him not just the CMA's, but four Grammy Award nominations the following year, including Album of the Year!!
We're all super exited to see what he's got in store for us next!! He'll be playing new material from his BRAND NEW upcoming album on the 19th August – DON'T MISS OUT!!!