Pine Knob Music Theatre | Clarkston, Michigan
Just announced! Alternative metal fans eat your heart out as the incredible Breaking Benjamin have promised to hit the road this coming summer! As they tour across North America they will also be stopping off at DTE Energy Music Theatre on Wednesday 24th July 2019 – for an exclusive, hard hitting experience… don't miss your chance as every show will include special support acts on every bill! Tickets available NOW!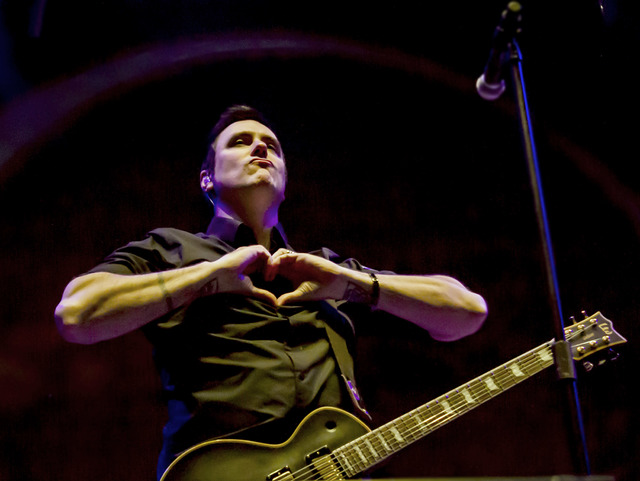 Breaking Benjamin have always kept the music coming, with their sheer passion and dedication to their fans, despite some line-up changes along the way, they have always remained at a steady level on the music scene.
Hailing from Pennsylvania, Benjamin Burnley and Jeremy Hummel put their guitar, vocals and drum skills to work and formed the band with one thing in mind – to rock! With their first line-up they created albums and released them to the world, these included Saturate in 2002 and We Are Not Alone in 2004. Within these crucial few years, they took to the stage and gave some incredible performances.
During the next chapter of their career, BB released a total of six albums, all of which have done extremely well and helped push their career in one way or another. But nothing could prepare them for their 2009 success with Dear Agony – with a number 4 chart position, their fan base was ever growing and the record therefore had even more success with their single release "I Will Not Bow" which hit the number 1 position on the Mainstream Rock Songs Charts and later was given platinum credit in 2015. Along with this, "Lights Out" and "Give Me A Sign" also made it into the top 10 charts and were later in 2015, given gold certification! These amazing triumphs helped to push Breaking Benjamin from the underground to the mainstream and have kept up their career consistency right up until today.
Now with a total of three RIAA-certified platinum records, two gold records, and several certified singles, including two multi-platinum, two platinum, and five gold. Breaking Benjamin have truly proven they have what it takes to become a big name, they have done just that and are known all around the world for their distinctive sound that has always stayed true to when they first began on their musical journey!
If you love Breaking Benjamin then be sure to get down this summer as they perform a handful of shows across North America – it's about to kick off!