Pine Knob Music Theatre | Clarkston, Michigan
Bob Seger is back on the road for a full power rock show to give fans a proper goodbye as he celebrates his incredible career on stage for a final performance! With his groundbreaking The Silver Bullet Band to back, this legendary artist brings all of his beloved music to the DTE Energy Music Theatre on Friday 21st June 2019! Tickets are already flying and it's no wonder why as this 6-month only tour has been announced! Come and experience Bob Seger LIVE in concert for the last ever time!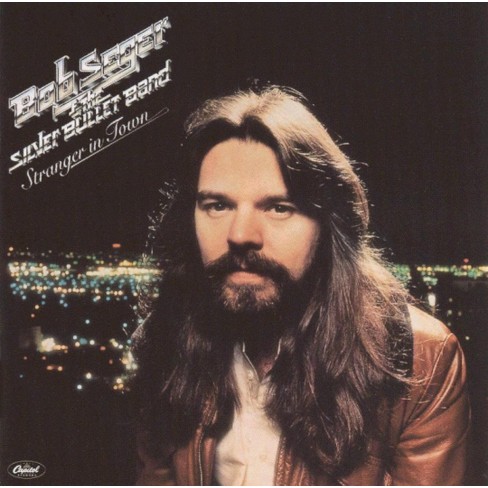 This incredible American singer-songwriter, guitarist and pianist, hardly needs an introduction with a long lasting career on the music scene – Bob Seger has released some of the best songs of all time. His groundbreaking tracks have included the likes of; "Ramblin' Gamblin' Man" released all the way back in 1968 and other chart topping singles such as; "Turn the Page", "Still the Same", "We've Got Tonight", "Against the Wind", "You'll Accomp'ny Me", "Shame on the Moon", "Like a Rock", and "Shakedown" which was written of course for the 1987 blockbuster, Beverly Hills Cop 2!
Bob Seger has given to the world his amazing showmanship and has gained a dedicated fan base throughout the years, which have followed his every move and shown nothing but the upmost respect for his talents in songwriting and live performance. With a whopping 75 million record sold and still counting, Seger was rightly inducted into the Rock and Roll Hall of Fame for his hard work, as well as into the Songwriters Hall of Fame just a few years ago. His wonderful career includes almost 60 years of hitting the road on impressive tours to perform to his beloved fans and the time has come to wave goodbye and enjoy his vast collection of music in concert for the last time – but of course the songs will live on.
"I can't do this much longer. My manager is 70. We've been together for 45 years now and we need to stop pretty soon and turn it over to the Kid Rocks and Eminems. I guess we're in the final stages here. When I got offstage the other night I said to my security guy, 'That was surreal. I can't believe I just did a full-on rock show.' It's just surreal."
Bob Seger is not one to hide away and plans to make his final tour an unforgettable experience, to really rock the night away. With his specific dates he brings his "Travelin' Man" tour to a venue near you this coming summertime!
Come and catch the likes of; "Ivory", "Night Moves", "Mainstreet", "Rock and Roll Never Forgets", "Fire Lake," "Against the Wind," "You'll Accompany Me", "Her Strut", "Hollywood Nights" and "Old Time Rock and Roll" – along with so much more! And show your support for Bob Seger and his heartfelt rock fuelled career – this powerful show is not to be missed!